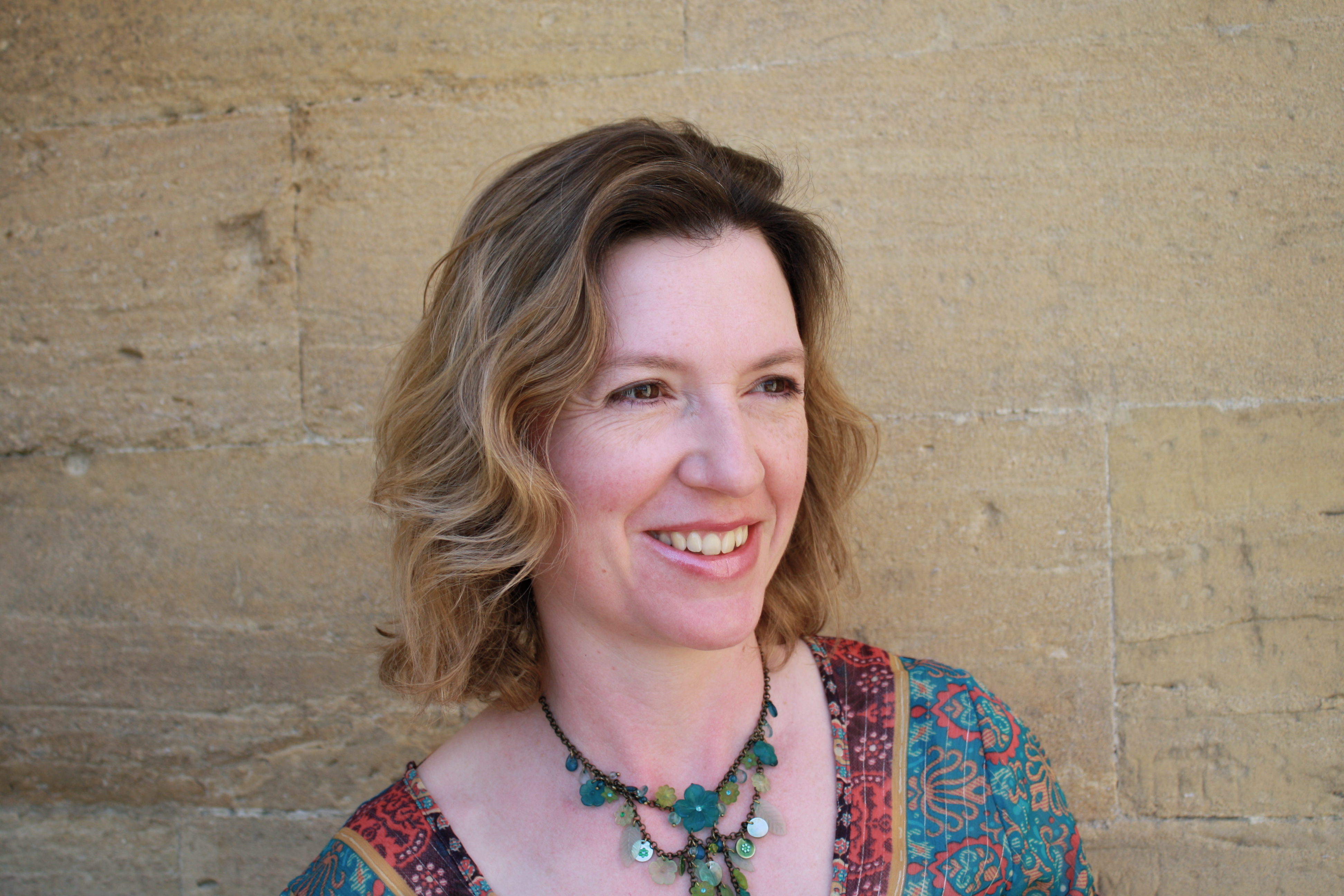 Courtesy of the Author.
Julia Golding [Eve Edwards, Joss Stirling] , b. 1969

Born in Ilford, Essex, in the vicinity of an area of ancient woodland called Epping Forest, she studied English literature at the University of Cambridge. Later, after working as a diplomat for the British Foreign Office in Poland, she resumed her studies at Oxford obtaining a PhD in English literature. She then worked for the international charitable organization Oxfam, as a lobbyist on the impact of conflicts. She now lives in Oxford and writes full time: from 2006, the date of her first novel, she has written over thirty books, among them The Companions Quartet (2006-2007), a cycle of novels with numerous references to Greek mythology. In 2011, she published a sequel to the Quartet, entitled Water Thief, labelled as Universal Companions 1; as of June 10, 2017, it remains the only volume of the new series.
Golding writes also historical romance for adolescents under the pseudonym Eve Edwards and romance novels for teens as Joss Stirling.
Literary Awards:
2006 - Waterstone's Children's Book Prize, Nestle Children's Book Prize,
2007 - Waterstone's one of the "Twenty-five authors for the future",
2008 - An honor book medal of the Green Earth Book Award for The Secret of the Sirens (The Companions Quartet 1),
2012 - Beehive Book Award, Young Adult Division, awarded by the Children's Literature Association of Utah,
2015 - Romantic Novel of the Year (Struck by Joss Stirling).
She was also nominated or shortlisted for a number of the same and other awards.
Sources:
Official website (accessed: May 29, 2018),
Profile at the literature.britishcouncil.org (accessed: July 3, 2018),
Profile at the www.goodreads.com (accessed: April 9, 2018).
Bio prepared by Elżbieta Olechowska, University of Warsaw, elzbieta.olechowska@gmail.com
---
Records in database: