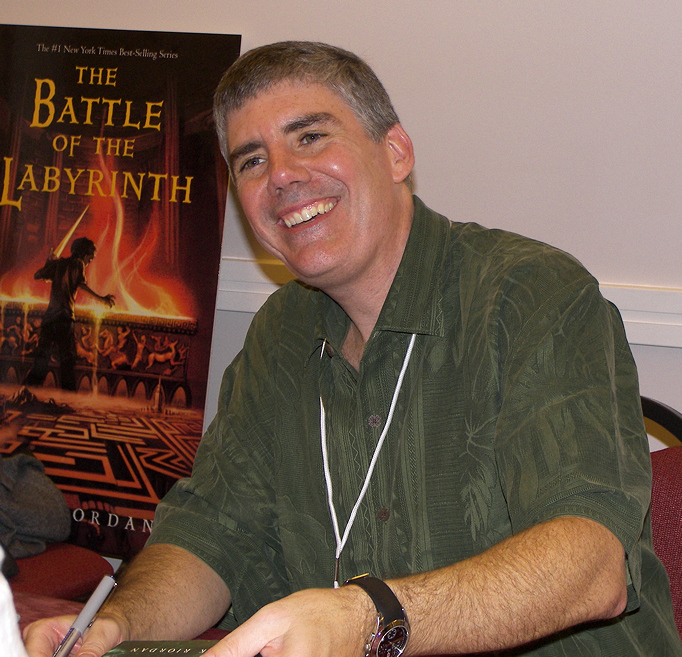 Rick Riordan by Larry D. Moore, 2007. Retrieved from Wikimedia Commons, licensed under CC BY-SA 3.0 (accessed: December 22, 2021).
Rick Riordan , b. 1964

Rick Riordan previously taught History and English at middle school in the American education system. He began writing mystery novels for adult readers before creating the Percy Jackson series, which began as a bedtime story for his son. Prior to Percy Jackson, his adult crime novels the Tres Navarre series received numerous nominations and awards. Most notably the final novel in the series, Rebel Island, won the Anthony Award, Shamus Award and The Edgar Allan Poe Award – the "big three" of the mystery genre. Though it is through the success of Percy Jackson and the Lightning Thief and its subsequent purchase by Disney which has led Riordan to leave teaching to pursue writing as a full-time career. He is now one of the New York Times bestselling authors.
Q&A with the Author (accessed: January 10, 2018).
Bio prepared by Kimberly MacNeill, University of Roehampton, macneilk@roehampton.ac.uk
---
Records in database: