Title of the work
Hare and Tortoise. The Favourite Aesop's Fable
Country of the First Edition
Country/countries of popularity
United Kingdom
Original Language
English
First Edition Date
2015
First Edition Details
Alison Murray, Hare and Tortoise. The Favourite Aesop's Fable. London: Orchard Books (an imprint of Hachette Children's Group, part of The Watts Publishing Group Ltd.), 2015, 29 pp.
ISBN
978-1-40831-309-1
Genre
Fables
Humor
Myths
Picture books

Target Audience
Children (c.2-7)
Cover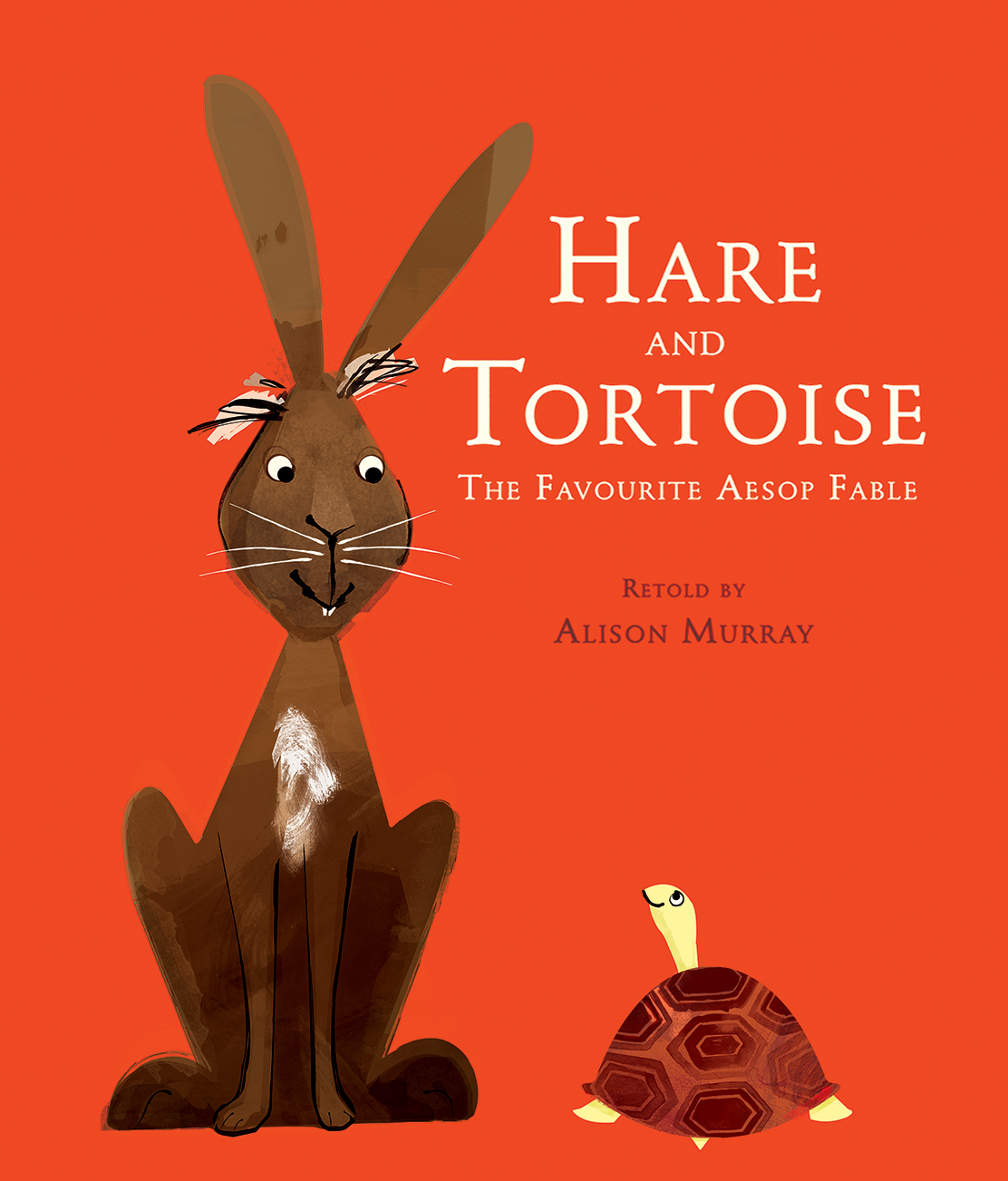 "Hare and Tortoise" by Alison Murray, cover reproduced by permission of (imprint), the Hachette Children's Group, Carmelite House, 50 Victoria Embankment, London EC4Y 0DZ.
---
Author of the Entry:
Sonya Nevin, University of Roehampton, sonya.nevin@roehampton.ac.uk
Peer-reviewer of the Entry:
Susan Deacy, University of Roehampton, s.deacy@roehampton.ac.uk
Dorota Mackenzie, University of Warsaw, dorota.mackenzie@gmail.com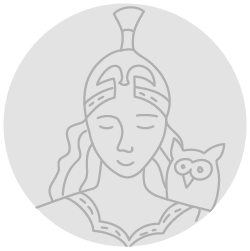 Alison Murray (Author, Illustrator)
Alison Murray is a British illustrator and author of children's picture books, based in Scotland. She studied Textile Design at the Glasgow School of Art and qualified as an art teacher from Middlesex University, where she also gained an MA in Design for Interactive Media. After success founding an interactive media company, she sold the company and moved into writing and illustration. Her publications include Apple Pie ABC; One, Two, That's My Shoe; Hickory Dickory Dog; Princess Penelope and the Runaway Kitten; The House That Zac Built.
Bio prepared by Sonya Nevin, University of Roehampton, sonya.nevin@roehampton.ac.uk
---
Summary
This is a retelling of the traditional myth of the Hare and the Tortoise, accompanied by lavish, charming, full-page illustrations. When the characters are introduced, the narrative pauses for two pages of semi-humorous pseudo-scientific / betting form style profiles of Hare then Tortoise. This includes one page of labelled diagram (e.g. Head – perhaps a little bit big... Whiskers – extra twitchy), and one page listing key attributes (e.g. Hare can't stay still, but can run through the tickliest grass). Following Tortoise's victory, the story ends with Tortoise suggesting a new race to the lettuce patch.
Analysis
The title of this beautiful work forefronts the antiquity of the story with its subtitle: The Favourite Aesop's Fable. This suggests that the publisher at least considered the story's ancient origin to be part of the book's attraction; something that makes it distinct from other children's books. The fact that the subtitle is "The Favourite Aesop's Fable" stresses the story's long-standing popularity as well as its age. The story's enduring popularity is a recommendation, particularly for those buying books as presents; it also suggests the idea of continuity across the generations, with the story providing a form of cultural induction.
The story itself is set in an idyllic representation of a modern Northern European farm. Such use of a modern setting is very common in retellings of Aesop's Fables, presumably as it makes the environments more relevant to the child-readers' lives than an ancient setting. There is also a strong tradition of pastoral farm stories for young children, and this retelling fits into that tradition with its gorgeous illustrations of Hare and Tortoise's companions - cows, horses, and ducks on a pond.
The narrative of the race includes use of rhyme and repetition (I may be slow, but watch me go, hums Tortoise). The indirect effect of this is to use a retelling of traditional Greek story to familiarise children with sounds and rhythms that attune them to the English language.
This retelling is notable for its cheerful tone and gentle atmosphere. Much of the language is humorous and playful. The characters are typically smiling and friendly. There is also a gentle treatment of the moral of the story. The message, typically, is that rushing is less effective than being steady and consistent, with Hare being the foil who exemplifies reckless hurrying. A secondary moral is frequently brought out regarding the undesirability of boastfulness; Hare's loss is particularly embarrassing because of his initial boasts. This version of the myth is sympathetic to Hare's foibles, pointing out his weaknesses and his underestimation of Tortoise, but also presenting his energy as a positive trait and offering sympathy in his defeat (Poor hare. He's not used to losing.). This sympathy extends to his rival, who provides a model of grace in victory. Tortoise comforts a crest-fallen Hare by saying that Hare might win next time, and the story ends with Tortoise suggesting a new race and a picture of them eating together (without reference to who won). This additional moral is useful to the lives of modern children, who should learn how to be good winners as well as the desirability of steadiness and non-boastfulness.
Typically in retellings of this story, both animal characters are male, or Tortoise is male and Hare female. Hare is sometimes represented in a sexualised anthropomorphised form as a "sexy" hare. The former is an example of the "male as norm" trope which dominates a great deal of art and literature. The latter contributes to a virulent strain of myth in which female characters, particularly confident, boastful female characters, must be "taught a lesson," and in which Hare's sexualised form is presented as an inherent part of her gender. Rather unusually, both of these tropes have been avoided in Alison Murray's retelling of this myth. Hare is male, Tortoise female, and there is no attempt to sexualise either of them.
Further Reading
Cooper, Kenneth, "Aesop's Fables for Adults", Peabody Journal of Education 33.3, 1955, 143-147.
Finch, Chauncey E., "The Greek Source of Lorenzo Valla's Translation of Aesop's "Fables"", Classical Philology 55.2, 1960, 118-120.
Hall, Edith, "Our Fabled Childhood: Reflections on the Unsuitability of Aesop to Children", in Katarzyna Marciniak, ed. Our Mythical Childhood... The Classics and Literature for Children and Young Adults. Leiden: Brill, 2016.
Hall, Edith, "Aesop the Morphing Fabulist" in Owen Hodkinson and Helen Lovatt, eds., Classical Reception and Children's Literature: Greece, Rome and Childhood Transformation. London: I.B. Tauris, 89-107.
Kubiak Ho-Chi, Beata, "Aesop's Fables in Japanese Literature for Children: Classical Antiquity and Japan" in Katarzyna Marciniak, ed. Our Mythical Childhood... The Classics and Literature for Children and Young Adults. Leiden: Brill, 2016.
van Dijk, J. G. M, "The Function of Fables in Graeco-Roman Romance", Mnemosyne 49.5, 1996, 513-541.
Weinlich, Barbara, "The Metanarrative of Picture Books: 'Reading' Greek Myth for (and to) Children",
in Lisa Maurice, ed. The Reception of Ancient Greece and Rome in Children's Literature. Heroes and Eagles. Brill: Leiden.