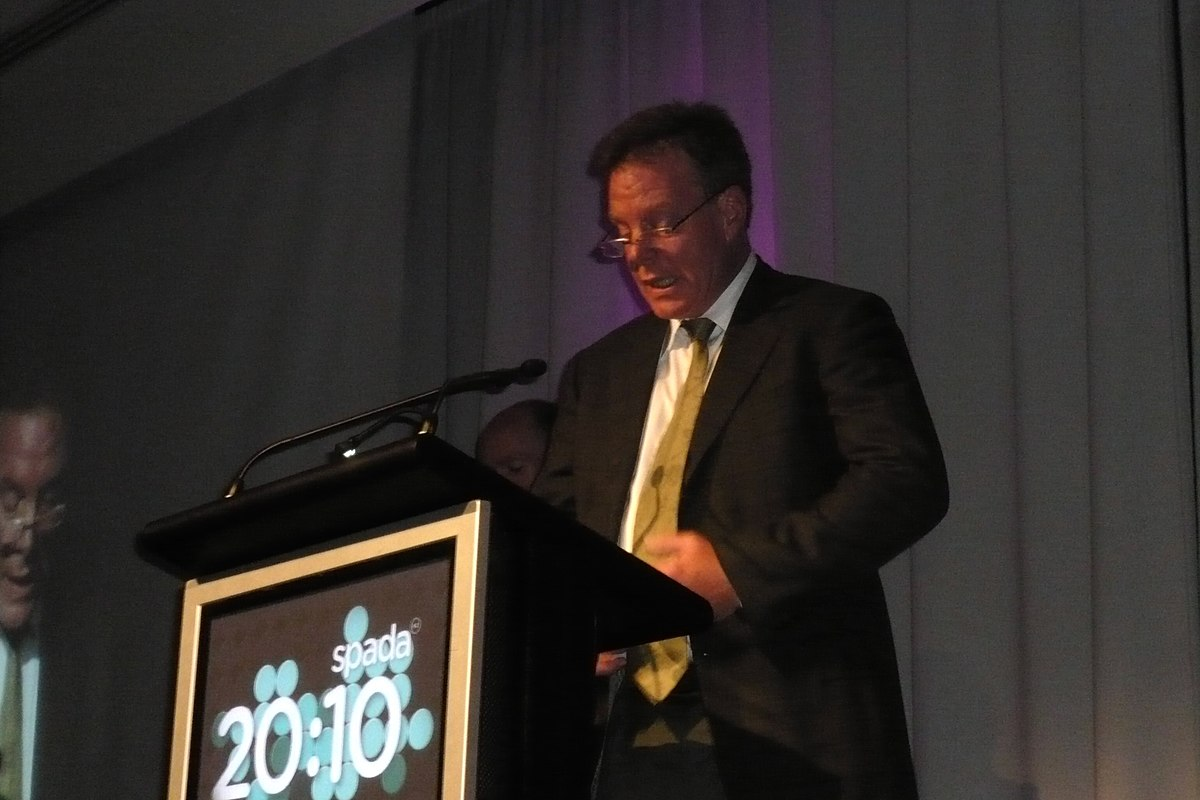 Robert Tapert by Cooltv. Retrieved from Wikipedia, licensed under CC0 (accessed: December 30, 2021).
Robert Tapert , b. 1955

Robert Tapert is an American actor, producer and writer. Born in Royal Oak, Michigan (USA), he attended Michigan State University where he first began experimenting with filmmaking under the influence of Sam Raimi. During this time, they both worked on the film The Happy Valley Kid (1977) in which Tapert also starred in the leading role. Following the success of this venture, the pair began work on their first feature film, The Evil Dead (1981) – directed by Sam Raimi and starring Bruce Campbell – and, in order to assist with its production, Tapert, Raimi and Campbell (along with Irvin Shapiro) co-founded Renaissance Pictures in 1979. This trio have since worked together on numerous successful films – particularly in the horror genre – including: Crimewave (1985), Easy Wheels (1989), Darkman (1990), Lunatics: A Love Story (1991), Timecop (1994), 30 Days of Night (2007) and The Gift (2015). In 2002 Tapert and Raimi co-founded Ghost House Pictures known for, among others, the film franchises The Grudge (2004, 2006, 2009) and Bogeyman (2005, 2007, 2008). Tapert's involvement in television began during the 1990's with his most notable productions being the franchises of Hercules: The Legendary Journeys (1995-1999), Xena: Warrior Princess (1995–2001) and Young Hercules (1998–1999) – all of which included both direct-to-television movies and television serials spanning several seasons. It was during this period – in 1998 – that Tapert married New Zealand actress Lucy Lawless (the star of Xena), with whom he has since had two children. More recently, his interest in antiquity and television has returned with the serials Spartacus: Blood and Sand (2010), Spartacus: Gods of the Arena (2011), Spartacus: Vengeance (2012) and Spartacus: War of the Damned (2013) and plans for a Xena reboot for NBC. (see further, his official website, accessed: August 16, 2019).
Bio prepared by Joel Gordon, University of Otago, joel_gordon@hotmail.co.nz
---
Records in database: