Title of the work
Hercules: The Legendary Journeys (Series, S00 – Season Zero)
Studio / Production Company
MCA Television, Renaissance Pictures.
Country of the First Edition
Country/countries of popularity
United States of America, New Zealand, Australia
Original Language
English
First Edition Date
1994
First Edition Details
Running time
90–91 min
Format
TV, also VHS, DVD and digital streaming (Amazon)
Date of the First DVD or VHS
VHS (June 17, 1997), DVD (June 24, 2003)
Genre
Action and adventure fiction
B films
Mythological fiction
Television series

Target Audience
Crossover
Cover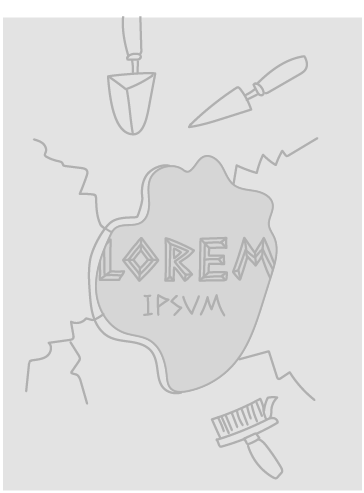 We are still trying to obtain permission for posting the original cover.
---
Author of the Entry:
Joel Gordon, University of Otago, joel_gordon@hotmail.co.nz
Peer-reviewer of the Entry:
Elizabeth Hale, University of New England, ehale@une.edu.au
Elżbieta Olechowska, University of Warsaw, elzbieta.olechowska@gmail.com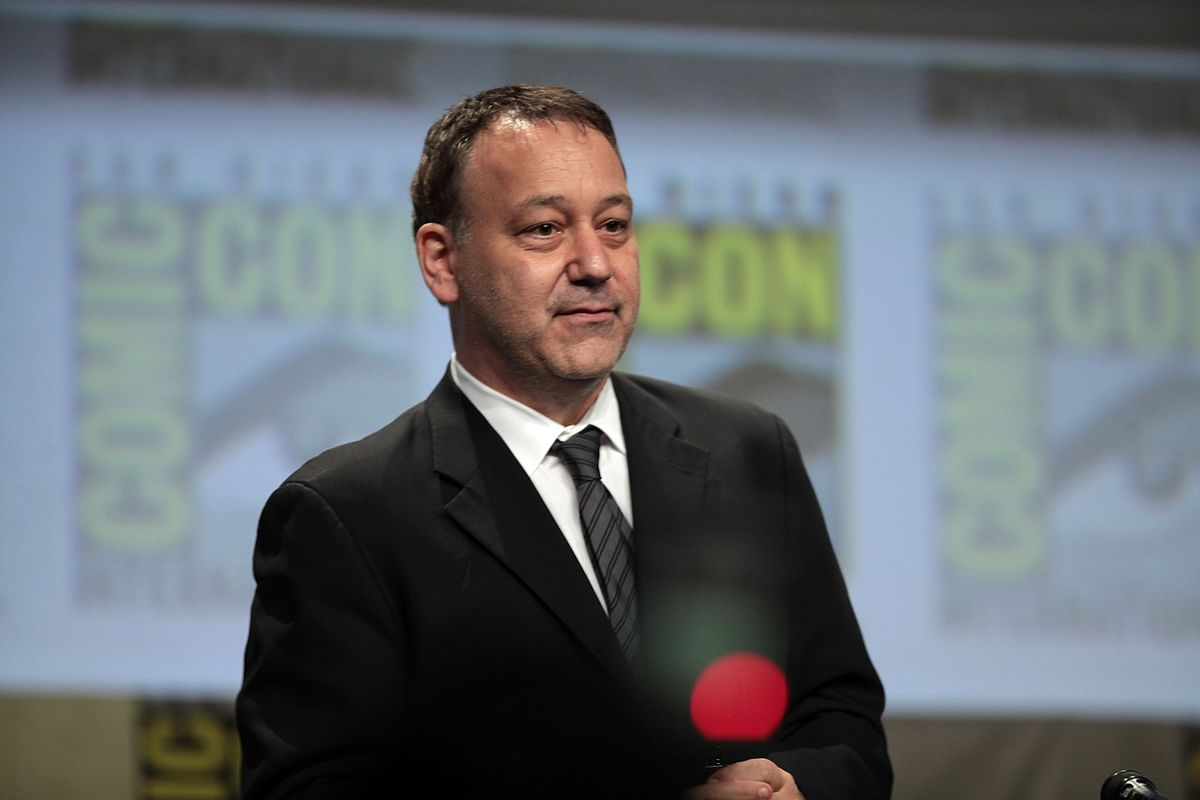 Sam Raimi by Gage Skidmore. Retrieved from Wikimedia Commons, licensed under CCBY-SA 2.0 (accessed: December 30, 2021).
Sam Raimi , b. 1959
(Producer)
Sam Raimi is an American filmmaker, actor and producer. He was born in Michigan (USA), to a conservative Jewish family, and attended Michigan State University. His career has been closely linked with that of Robert Tapert. Although Raimi intended to major in English, he chose to put his studies on hold in order to work on the feature film The Evil Dead (1981), after the success of his first co-operative production with Robert Tapert, The Happy Valley Kid (1977). Raimi is a co-founder of both Renaissance Pictures and Ghost House Pictures (see above). His solo-directorial work (distinct from productions with Tapert) include the original Spider-man trilogy (2002–2007) starring Tobey Macquire, and, most recently, Oz the Great and Powerful (2013). His most recent solo-producer role was for the crime-thriller, Don't Breathe (2016). As an actor, Raimi has appeared in many of his own films as minor characters – such as his cameo appearances in The Evil Dead and its sequels. Raimi turned to television during the 1990's, working together with Tapert as a producer for the franchises Hercules: The Legendary Journeys, Xena: Warrior Princess, Young Hercules and Spartacus.
Bio prepared by Joel Gordon, University of Otago, joel_gordon@hotmail.co.nz
---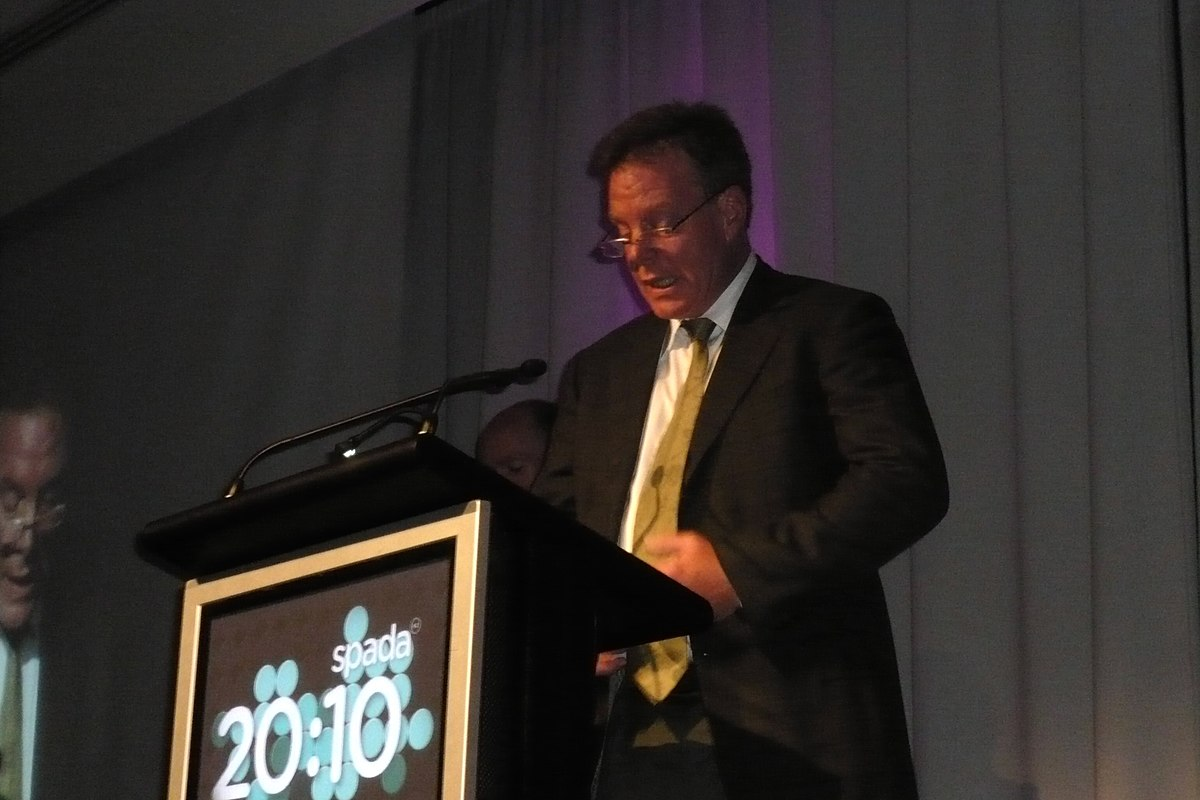 Robert Tapert by Cooltv. Retrieved from Wikipedia, licensed under CC0 (accessed: December 30, 2021).
Robert Tapert , b. 1955
(Author, Producer)
Robert Tapert is an American actor, producer and writer. Born in Royal Oak, Michigan (USA), he attended Michigan State University where he first began experimenting with filmmaking under the influence of Sam Raimi. During this time, they both worked on the film The Happy Valley Kid (1977) in which Tapert also starred in the leading role. Following the success of this venture, the pair began work on their first feature film, The Evil Dead (1981) – directed by Sam Raimi and starring Bruce Campbell – and, in order to assist with its production, Tapert, Raimi and Campbell (along with Irvin Shapiro) co-founded Renaissance Pictures in 1979. This trio have since worked together on numerous successful films – particularly in the horror genre – including: Crimewave (1985), Easy Wheels (1989), Darkman (1990), Lunatics: A Love Story (1991), Timecop (1994), 30 Days of Night (2007) and The Gift (2015). In 2002 Tapert and Raimi co-founded Ghost House Pictures known for, among others, the film franchises The Grudge (2004, 2006, 2009) and Bogeyman (2005, 2007, 2008). Tapert's involvement in television began during the 1990's with his most notable productions being the franchises of Hercules: The Legendary Journeys (1995-1999), Xena: Warrior Princess (1995–2001) and Young Hercules (1998–1999) – all of which included both direct-to-television movies and television serials spanning several seasons. It was during this period – in 1998 – that Tapert married New Zealand actress Lucy Lawless (the star of Xena), with whom he has since had two children. More recently, his interest in antiquity and television has returned with the serials Spartacus: Blood and Sand (2010), Spartacus: Gods of the Arena (2011), Spartacus: Vengeance (2012) and Spartacus: War of the Damned (2013) and plans for a Xena reboot for NBC. (see further, his official website, accessed: August 16, 2019).
Bio prepared by Joel Gordon, University of Otago, joel_gordon@hotmail.co.nz
---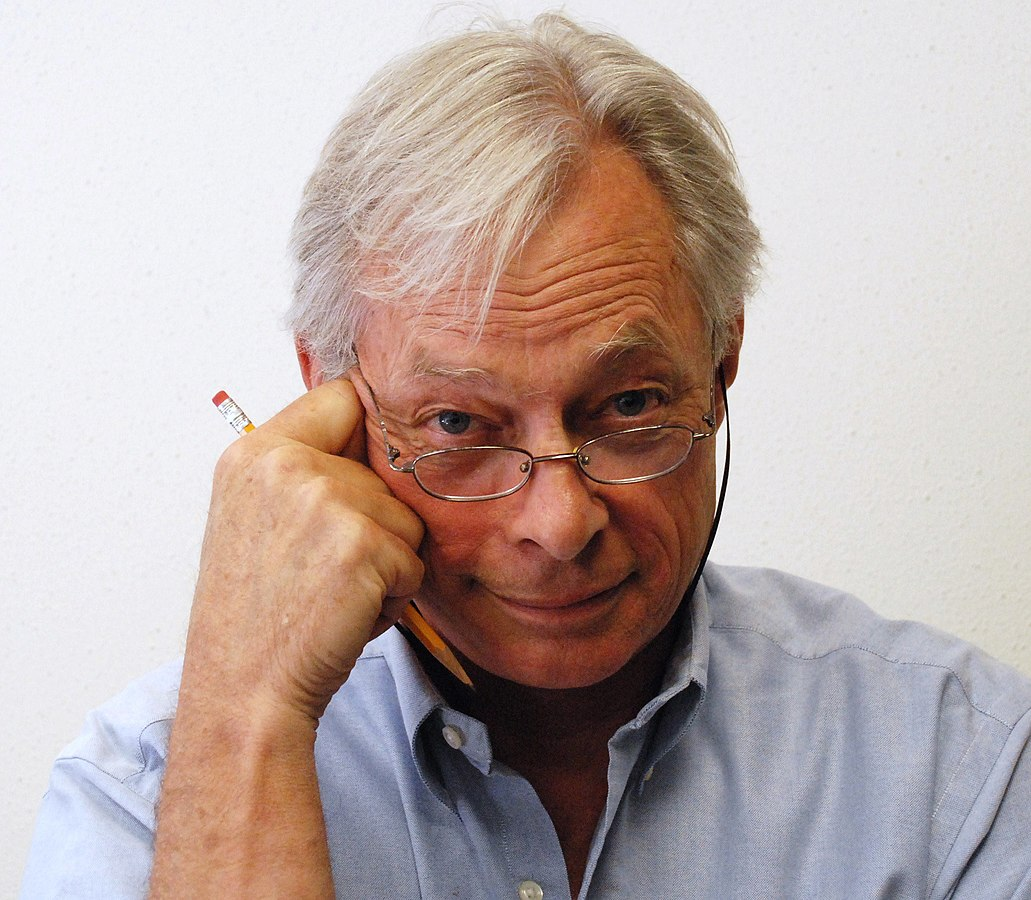 Christian Williams by Pacunagonz. Retrieved from Wikimedia Commons, licensed under CC BY-SA 4.0 (accessed: December 30, 2021).
Christian Williams , b. 1943
(Author, Producer)
Christian Williams is an American journalist and television writer from Brooklyn, New York. His career in the news industry began in 1972 as an assistant editor (Style Section) for The Washington Post. It was during his early years at the Post that Williams was given a unique insight into the film/television industry, serving as the editor on a behind-the-scenes exclusive when Robert Redford used the Post's newsroom to research his film All the President's Men (1976). In 1984 Williams became a reporter in Bob Woodward's investigative team which led to his second interaction with the film/television industry: in 1986 Woodward's team (Woodward, Williams and co-journalist Richard Harwood) wrote and featured in an ABC movie, Under Siege, which was based upon the group's reporting on domestic terrorism. Williams then continued to dabble in the television industry, co-writing (alongside Woodward) an episode of the television drama series Hill Street Blues (1981–1987), before formally leaving journalism for a career as a television writer – specializing in one-hour drama television shows. He went on to co-create (alongside David Milch) the drama Capital News (1990) before assisting in the creation of Hercules: The Legendary Journeys franchise (which began with the five direct-to-television films). Unlike Tapert and Raimi, however, Williams was not directly involved in the production of the Hercules: The Legendary Journeys serial beyond the pilot films. Williams went on to continue writing for television, for example as the co-executive producer of the drama Six Feet Under (2001–2005), until he retired in 2010. He has since turned his interests to authoring books and sailing.
Bio prepared by Joel Gordon, University of Otago, joel_gordon@hotmail.co.nz
---
Casting
Recurring Cast:
Hercules: Kevin Sorbo,
Zeus: Anthony Quinn,
Iolaus: Michael Hurst,
Deianeira (Hercules' wife – Hercules and the Circle of Fire onwards): Tawny Kitaen.
Additional Cast:
Hippolyta: Roma Downey,
Lysia: Lucy Lawless,
Deianeira (Queen of Troy, not Hercules' wife): Renée O'Connor,
Chiron: Kevin Atkinson,
Prometheus: Mark Ferguson,
Iole: Marley Shelton,
Nessus: Cliff Curtis,
Mintoaur: Anthony Ray Parker.
Adaptations
Video game:
Hercules: The Legendary Journeys for Nintendo 64 and Game Boy Colour (developer: Player 1; publisher: Titus Interactive; producer: Sam Raimi), released October 13 2000 (single player, action adventure).
Novel series:
John Whitman, Hercules: The Legendary Journeys, San Francisco: CA: Chronicle Books, 1998 (see entry).
[Hercules and the Amazon Women; Hercules and the Circle of Fire; and The Wrong Path – S01E01]
Timothy Boggs, By the Sword (1996); Timothy Boggs, Serpent's Shadow (1996); Timothy Boggs, The Eye of the Ram (1997); David Sediman, The First Casualty (1997); Hunter Kennedy, Hercules and the Geek of Greece (1999). Berkley Pub Group, New Jersey, U.S.A. (now available in e-book format, published 2015 by HarperCollins).
Rik Hoskin, Storming Paradise (in four parts) e-book, published 2015 by HarperCollins.
Sequels, Prequels and Spin-offs
Sequel: Hercules: The Legendary Journeys (series: 1995–1999).
Spin-offs/Prequel: Young Hercules (film: 1998; series: 1998–1999).
Animated spin-off/Cross-over film (with Xena: Warrior Princess): Hercules and Xena – the Animated Movie: The Battle for Mount Olympus (1998) dir. Lynne Naylor.
NB: Xena: Warrior Princess was a spin-off from the HTLJ series, not the films, as her character first appears as a villain in episode The Warrior Princess (S01E09). But Lucy Lawless, the actress who stars as Xena, appears in Hercules and the Amazon Women as one of Queen Hippolyta's warriors.
Summary
Title of the Works:

The Hercules: The Legendary Journeys franchise, starring Kevin Sorbo in the titular role, is best known for the television series of the same name which ran for six seasons (1995-1999) and the even more popular television spin-off Xena: Warrior Princess (1995-2001); however, the franchise actually began in 1994 with a collection of five feature-length, television-movie, pilot-episodes: Hercules and the Amazon Women, Hercules and the Lost Kingdom, Hercules and the Circle of Fire, Hercules in the Underworld, and Hercules in the Maze of the Minotaur.
These five films introduced Hercules to audiences in familiar contexts by adapting and/or appropriating known mythical figures and episodes from Hercules' life and the broader mythic tradition: Hercules and the Amazon Women presents a modern retelling of Hercules' labour to capture the girdle of Hippolyta; Hercules and the Lost Kingdom has Hercules rescue the city of Troy from a cult of evil priests; Hercules and the Circle of Fire has Hercules embarking on a quest to save the centaur Chiron, during which he encounters Prometheus; Hercules in the Underworld is a retelling of his catabasis and labour to capture Cerberus in combination with the rape of Deianeira by the centaur Nessus; and Hercules in the Maze of the Minotaur adapts and displaces the Cretan Minotaur into a Herculean context. But uniting all of these films is a consistent, overarching theme: Hera's spite at Hercules, seeking to undermine and hurt him whenever possible, and thus the goddess is often revealed to be the force behind the quests and challenges which Hercules undertakes.
Analysis
These five films were part of Universal Television's "Action Pack", a syndicated programming block which featured action movie projects created by the studio (other productions included TekWar, Vanishing Son, and Knight Rider 2010) with the popularity of the Hercules films securing the subsequent series' longevity. Aside from its down-to-earth interpretation of the mythological material upon which it is based, the films are well known for their use of special effects (such as "forced perspective" camera work and computer-generated effects to create the various monsters and fantastical creatures) and their stunning displays of native New Zealand landscape (having been filmed exclusively in New Zealand) as the setting for ancient Greece. In many regards, these films began a period of renewed interest in the filmic-figure of Hercules, who had faded from the spotlight after the decline of the peplum genre, and went on to establish the typical characterization for the hero in the "modern" filmic period.
A "modern", emotionally intelligent, Hercules
As the first film in the series, Hercules and the Amazon Women introduced audiences to a new take on the characterisation of the hero Hercules, one which would go on to set the standard for all contemporary renditions of Hercules on screen thereafter (e.g. Disney's Hercules (1997); NBC's miniseries Hercules (2005); Hercules (2014)). In the decades prior to the mid-90s, Hercules' popularity as a filmic hero had slumped, following the declining interest in the sword-and-sandal/peplum genre within which he had become an established character (the tail end of which can be found in 1969 with Hercules in New York). This re-emergence of Hercules' character, preceded by such a length hiatus, allowed for his re-invention: departing from the figure that had become a mainstay of the peplum genre, this Hercules was a conventional, fantasy hero, whose characterisation included previously unseen traits such as emotional intelligence, moderation and an emphasis upon (nuclear, western) family values. This new "kind" of Hercules would re-appear most prominently in Disney's animated film Hercules (1997) which, for example, modified the myth of Hercules birth to make him the legitimate son of Zeus and Hera, rather than the offspring of Zeus' affair. But, at the same time, there remained a sense of continuity with the earlier filmic versions of Hercules: Hercules was still the strong archetypal hero who rids the earth of chaos and monsters; however, these endeavours were always nuanced by Hercules "the family man" (e.g. see Hercules in the Underworld; Hercules and the Maze of the Minotaur; cf. Hercules' feminist tendencies below). There is, therefore, no indication of the Hercules of ancient myth who was characterised by traits such as gluttony, sexual exploitation of women and murderous rage. Thus, undergirding this reimagining of Hercules' character is an attempt to rationalize the hero as a western, contemporary figure. This said, the rationalizing style of Hercules: The Legendary Journeys was not as emphatic as other contemporary films that adopted this approach. For example, while Peterson's Troy (2004) attempted to remove all references to the gods and the divine, HTLJ embraced these figures as essential characters within the narrative; likewise, while the more recent Hercules films of 2014 (i.e. Hercules dir. Ratner; The Legend of Hercules dir. Harlin) advertised their Hercules-es as "real" and "ordinary", HTLJ emphasized Hercules' mythical and legendary nature. Nowhere is this more clear than in the opening to Hercules and the Amazon Women (a title sequence which would be adopted for the series as a whole) which included a voice over that stated: "this is the story of a time long ago – a time of myth and legend – when the ancient gods were petty and cruel… only one man dared to challenge their power: Hercules!"
While Hercules never quite became the feminist icon that Xena the warrior princess would be (see Xena entry), this new take on the hero included a very strong emphasis on emotional intellect and high moral standards. The first indication of this occurs in the title sequence(s) which introduced Hercules not only as a man who "possessed a strength [that] the world had never seen" but explained that "[this] strength [is] surpassed only by the power of his heart." These films always explored the concept of good triumphing over evil with Hercules firmly on the side of good. Again, as the title sequence states: "Wherever there was evil, wherever an innocent would suffer – there would be Hercules!"
Two prominent examples show Hercules' moral intelligence within the pilot films: (1) in Hercules and the Amazon Women, Hercules must come to terms with the fact that the way in which he had been raised to treat women was wrong and that, in order to save both himself and mankind, he must undergo a paradigm shift and recognise the value of women in society; (2) in both Hercules in the Underworldand Hercules in the Maze of the Minotaur, there is a renewed interest in Hercules' role as a loving father and husband – so much so that Hercules is willing to give up being a hero in order to more fully embrace the responsibilities required by these roles.
Yet, despite the value Hercules places on women, the hero (and HTLJ more broadly) never became the feminist icon that Xena did. Perhaps the reason for this is that the films only pay lip service to feminist values. In particular, they were not above utilizing female sexuality as a selling point: for example, the opening credits for Hercules in the Underworld depict a nude Iole being bathed in milk and slowly dressing – artistically done, in order to ensure that the film retained its PG rating, but still placing emphasis upon the sexual exploitation of women. By contrast, Hercules and Iolaus stood on more equal footing with Xena (and Gabrielle) with regards to queer subtexts. For example, In Maze of the Minotaur, Ioalus and Hercules spar and engage in homoerotic wrestling which, upon being interutped by Hercules' wife and children, the pair appear somewhat sheepish about. But this subtext is more present within the series itself: for example, in The Wrong Path, Hercules tells Iolaus that he has a place in his heart (alongside his wife and family).
The theme of Hercules as father is an interesting one for it stands in opposition to the very premise of the franchise: should Hercules give up his adventuring, there could be no franchise! Thankfully, Deianeira is always on hand to convince Hercules that he is unable to give up his heroic adventures as this is an essential part of what makes him Hercules. Instead, Hercules must come to terms with the tension that this dualism creates – a theme often discussed in the hero's conversations with his father, Zeus (itself an expression of the film's emphasis upon emotional intellect and the nuclear family– this is not the Hercules of Euripides' tragedy whose divine father is an absent one). Further, a resolution is provided when, in the opening episode of the serial (HTLJ, The Wrong Path, S01E01), Hercules' wife and children are killed by Hera which allows the hero to fully commit to his adventures without becoming neglectful of these roles.
Hercules in a New Zealand setting
Michael Hurst, the actor who played Iolaus and who would go on to become a director for the Xena: Warrior Princess spin-off, is famously quoted as having described the setting of HTLJ as "ancient Greece without togas and without columns and pillars." Hurst is referring here to the franchise's conscious decision to produce the films (and the subsequent series and spinoffs) exclusively in New Zealand. The landscape of New Zealand was consciously on display in the HTLJ films with Hercules and the Amazon Women, for example, featuring several montages of Hercules (and Iolaus) journeying through the landscape of New Zealand while on their quest. It was this landscape which provided the "feel" of ancient Greece for the franchise.
Tapert, commenting upon the reasons behind the decision to film in New Zealand, identified two chief benefits that this locale held for production: (1) the wide range of landscapes accessible from the central location of Auckland – "like Karekare Falls, Piha and the Black sand dunes of Bethells Beach" – where the films production teams were housed; and (2) that these landscapes "brought to life the mythological world [that] we imagined". Thus, it is not surprising that following HTLJ's success, Renaissance Pictures would continue filming in New Zealand in order to make the most of this unique setting. These additional outputs included two spin offs to HTLJ, Xena: Warrior Princess (1995–2001) and Young Hercules (1998–1999); Amazon High (1997), in which a modern teenage girl wakes up in ancient Greece and must become an Amazonian warrior; and Cleopatra 2525 (2000–2001), a futuristic science-fiction series with human rebels fighting against robot-machines who had taken over the world.
International audiences' unfamiliarity with New Zealand and its landscape, in combination with its "untouched" quality, provided an air of authority to claim within HTLJ's title sequence that this indeed was "a time long ago, a time of myth and legend, when the earth was still young" (this "adapted" version of the title sequence occurs in the series, rather than the films). Thus, it is no surprise that New Zealand quickly became cemented as a setting for the fantastical, a quality which would become even more prominent with the likes of Peter Jackson's highly successful Lord of the Rings (2001, 2002, 2003) and Hobbit (2012, 2013, 2014) film trilogies.
Further Reading
Baker, E., "Harlots and Harlots: A Comparison of the Amazon Tribes Shown in Hercules and the Amazon Women and Xena: Warrior Princess", Whoosh! 12 (1997) (IAXS Research Project #327), available at whoosh.org (accessed: April 16, 2019).
Blondell, R., "How to kill an Amazon", Helios 3 (2005): 183–213.
Blondell, R., "Hercules Psychotherapist" in W. Haslem, A. Ndalianis, C. J. Mackie, eds. Super/Heroes: from Hercules to Superman. Washington: New Academia Publishing, 2007, 239–249.
Drushel, B., "Pandora's box in cyberspace: The online alternative fan sites of Hercules: The Legendary Journeys", Femspec 7 (2006): 7–28.
Solomon, J., "The Convergence of Family Values, Computer-Generated Monsters, and Cleavage in Hercules: The Legendary Journeys" in A. Blanshard, E. Stafford, eds., The Modern Hercules vol. 2, (forthcoming).
Weisbrot, R., Hercules: The Legendary Journeys – an insider's guide, Dallas: Taylor Trade Publications, 2004.
Wright, A., "Classical myths and legendary journeys: Hercules, landscape, identity and New Zealand", Australasian Journal of Popular Culture 2.3 (2013): 351–362.
Addenda
Season Zero, direct-to-television films.
---
Executive producers/creators: Sam Raimi, Rob Tapert, Christian Williams.
Directors: Bill Norton, Harley Cokeliss, Doug Lefler, and Josh Becker.
Writers: Andrew Dettmann, Daniel Truly, Barry Pullman and Jule Selbo.