Title of the work
Blood Billionaire
Studio / Production Company
Blessed A Fam Production/West Coast Entertainment Ltd
Country of the First Edition
Country/countries of popularity
Nigeria
Original Language
English
First Edition Date
2005
Running time
120 min
Genre
Magic realist fiction
Motion picture
Social realist fiction*

Target Audience
Age restriction 18+
Cover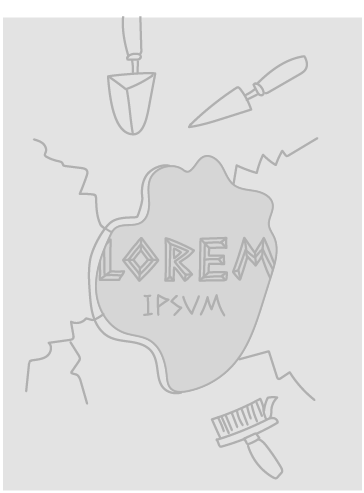 We are still trying to obtain permission for posting the original cover.
---
Author of the Entry:
Carine Meh Nchang, University of Yaoundé 1, mehwung3@gmail.com
Peer-reviewer of the Entry:
Daniel Nkemleke, University of Yaoundé I, nkemlekedan@yahoo.com
Elizabeth Hale, University of New England, ehale.une.edu.au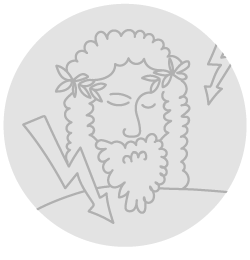 Chidebe Mac Collins [Mr. China] , b. 1982
(Director)
Mac Collins is an award winning actor and director from Imo State in Nigeria. Popularly known as Mr. China, Mac Collins Chidebe was born in 1982 in Imo State in Nigeria. He graduated from Bigard Senior Seminary Ikot Ekpene in Nigeria in 1986. He is also the Vice president of Director's Guild of Nigeria (DGN) and the CEO of MCC Productions Ltd. He is the director and CEO of West Coast Entertainment Limited. He has about 4,936 posts and 13,7000 followers on Instagram. He has won three City People Movie Awards: Best Movie Marketer of the Year (2015), Movie Director of the Year (2015), and Best Movie Producer of the Year (2016).
Bio prepared by Lezutekong Laurence, ENS, University of Yaoundé 1, laurencelezutekong6@gmail.com and Carine Meh Nchang, University of Yaoundé 1, mehwung3@gmail.com
---
Casting
Kanayo M. Onyekwere, Charles E. Okafor, Sam Loco Efeeimwonkiyeke
Summary
Attention:+18 years
The film opens with Georges Akossa offering a car to the pastor of his community church. He promises to give more to the church and claims he owes the church for his prosperity. The irony in his remarks is exposed later when Akossa is depicted as a member of a powerful sacred society whose members worship "The Great Akwari". Its members regularly offer human sacrifices in exchange for blessings of money and power. In a flashback, Akossa is initiated into this sacred society on the condition that he can never get married. Consequently, he has to sacrifice his manhood. During their meeting, their master reminds them of their yearly sacrifice (of the heads of seven children) to the Great Akwari. Consequently, Akossa immediately contacts Okotto, who pretends to be mad but is a seasoned killer. He disguises as a mad man, kidnaps children, and gives them to Akossa. Shortly afterwards, Akossa meets his friend and proposes to introduce him to this sacred brotherhood in order for his wealth to be secured. His friend does not see the need since his business is thriving and walks away. One day, his goods are seized at the port and he is demanded to pay a colossal sum of two million naira. He runs to Akossa for help and the latter promises to give him the money only if he joins their sacred society. He accepts to be initiated and is given two conditions. First, his most intelligent son will become a fool and no matter what the son does, he should never do anything to annoy him. Second, every year, he must sacrifice a 14-year-old virgin girl from his family, except there is no girl in his family is he allowed to sacrifice a stranger.
Being a rich and influential man in his community, Akossa desires a traditional title of honour from his village. He goes to the village and tells the Igwe* (the king) about it, and later on sends him a sum of one million naira. The Igwe in turn corrupts his elders with part of the money and they also accept to give a title to Akossa. However, this title is offered only to married people. He pays a young and beautiful woman to pretend to be his wife during the ceremony. But unfortunately, Akossa actually falls in love with the girl and wishes he could marry her.
Everything is going on well at home for Mr Akossa until his cousin moves in and later discovers human heads in "the sacred room" of Akossa's house. Akossa's men immediately assassinate him. Akossa lies to his parents that his cousin had been killed by armed robbers. However, his spirit keeps on tormenting Akossa. He goes to a native doctor who gives him some charm to bury in the cousin's grave, but when he gets there the ghost of the cousin appears and scares him away. He screams calling the attention of the villagers who gather round and he starts confessing all his evil deeds. Akossa later dies by thunder stroke after the confession. Okotto is arrested and put in prison. The cult members kill him so that he would not reveal their secrets.
---
* Traditional title for a king in some Igbo tribes of eastern Nigeria.
Analysis
Attention:+18 years
This film highlights the theme of appearance versus reality. Young people need to be suspicious of appearances. It is reminiscent of Shakespeare's (Merchant of Venice, Act II, Scene VII) famous line, "all that glitters is not gold". Akossa appears to be a faithful Christian but in reality, he is a murderous occult member. The story teaches young adults of the dangers of "easy gold at the hands of fay or elf," as stated by Robert Frost in "Mowing." These lessons are vital for young men who always dream of and are attracted to get-rich-quick schemes.
The other issue worth mentioning here is cultism - an overarching theme in modern Nigerian movies. Most of Nigeria, like any other African country where modern Western-style education is relatively new, is still very much attached to cultism and other traditional practices. In the wake of uncontrolled urbanisation after independence in 1960, a new generation of people began to use this as a means to achieve what they could not get through hard work, especially as the economic situation became dire in the years following independence. But the havoc of such a seemingly pervasive practice has also been very visible in the life of many. This perhaps explains why film producers and directors have chosen to educate the young generation by portraying the negative effects of this practice on those who knowingly or unknowingly are attracted to it.
The story of this movie has all the hall marks of the Faust mythic-legend in which Faust, a successful yet unsatisfied scholar, enters into a deal with the Devil through his agent, Mephistopheles, to enjoy all the earthly things and have unlimited knowledge, in exchange for a life of slavery in the afterlife. Although Faust willingly accepts this condition, he is very disappointed when the contract comes to an end as had thought it would never come. So, this is the nature of all self-delusions. It is a chimera, you never get it! Rituals and human sacrifices are also common in Greek Mythology. Polyxena, for example, was sacrificed by the Greeks after their victory in the Trojan War. In the same light, Themistocles sacrificed three Persians to Dionysus for the Greeks to have salvation and victory during the first Persian invasion of Greece.
Further Reading
Benet Vincent Stephen. The Devil and Daniel Webster. Dramatists Play Service, 1938.
Hughes, D. Denis. Human Sacrifices in Ancient Greece. London: Routledge, 1991.
Marlowe, Christopher. Doctor Faustus. New York: Dover Publications, 1604.
Addenda
We were unable to reach the owner of the copyright to the cover. We invite those who could facilitate such contact to communicate with the author of the entry Daniel Nkemleke at nkemlekedan@yahoo.com.