Title of the work
The Regency of Ajongako II
Country of the First Edition
Country/countries of popularity
Cameroon
Original Language
English
First Edition Date
2012
First Edition Details
Nkong Kima, The Regency of Ajongako II. Yaoundé: Cumaland Publishing Factor, 2012, 104 pp.
ISBN
9956-483-06-2
Genre
Play*
Social realist fiction*

Target Audience
Young adults
Cover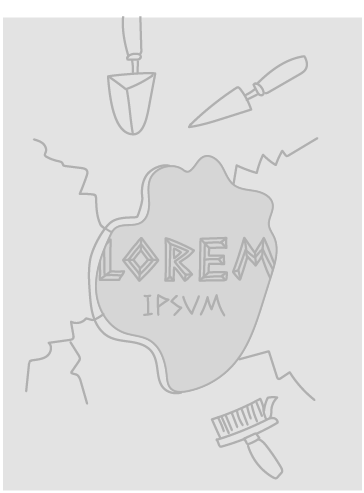 We are still trying to obtain permission for posting the original cover.
---
Author of the Entry:
Juliet Bobimwuh Achu, University of Yaoundé 1, achujuliet@yahoo.com
Peer-reviewer of the Entry:
Daniel Nkemleke, University of Yaoundé 1, nkemlekedan@yahoo.com
Elizabeth Hale, University of New England, ehale@une.edu.au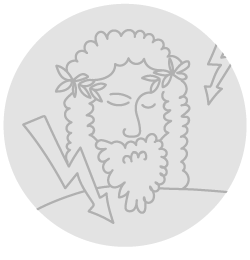 Nkong Kima , b. 1968
(Author)
Nkong Kima was born in the Bangwa territory (Njentse in Fontem). He acquired his elementary and secondary edus, writing across the main genres. Some of his works include: Groans of Banishment (2008), A Poetry Anthology, Kerdy Atabong Grows Up (2010, an extract of his lone unpublished novels Little Things Matter and Native Folklore and Jungle Fables (2010), where he is co-author. He has also written course books on tips for learning English and Literature in secondary schools. Some of these books include The Great Mile to Success (2008) and The Pathway English (2010).
Bio prepared by Juliet Bobimwuh Achu, University of Yaoundé 1, achujuliet@yahoo.com
---
Summary
The Regency of Ajongako II, is a two act play that depicts how the Germans ruled 'Kamerun' back in the days of colonization. Hauptmann and Lt Rausch are at the newly opened Fontemdorf resident office, investigating the where abouts of the Bangwa resistant king, Asonganyi. The elders reveal that he is dead and the Germans are not convinced even after they see his grave. They promise to severely punish the entire village if they discover that they are lying and hiding their king from them. However, they accept prince Regent Ajongako's proposal to take over from his father with the condition that he will follow strict orders from the Germans and will co-reign with Asonganyi's deputy, Nkwetta Bezankeng. Hauptmann goes further to share the Bangwa territory into two, giving one Northern part to Fautabong I, for assisting the Germans during the Bangwa war. He also punishes other kings for helping Asonganyi during the resistance war.
A close relationship is established between Fuatabong I and the Regent Prince as they co-reign together. Fuatabong I discusses about how to raid and capture the natives to work on the German plantations in order to please the colonial masters. Ajongako is not comfortable with the idea of betraying the very course his father was fighting for and he does not want to betray his people. Before leaving, Fuatabong I tells him that he must do it if he wants to be friends with their masters, and if he also wants to remain king. Fuatabong I provides labourers to work on the plantations and this makes Lt Rausch disappointed as Ajongako has not provided any labourers. However, his plans to deal with Ajongako is interrupted as he marches in with labourers and pleads with Lt Rausch to return his men after their services are no more needed in the coast of Kamerun. These raids put the villagers in perpetual distress as two villagers describe how often the raids take place. They make allusion to the harsh treatment of labourers on the plantations and in a flashback, we see how Pavel, a German master at the plantation, kills Tajiongueh, a native labourer claiming that he stood up from work for one minute.
Ajongako has become a power monger, abusing the traditions and the pride of the natives. His half-brother is bitter with him for impregnating his mother and Ajongako claims that it is his right to own his father's wives now that he is the king. He then sends the young prince to Fontemdorf as punishment for telling him about his wrong doings openly, despite the pleas from his relatives not to do that. Meanwhile king Asonganyi (who was actually in hiding) is worried about the killings of his subjects and wants to come out from his hiding place. This makes the elders worried as they know the consequences that will befall him. Because Ajongako has seized his wife, Abachi from Fualeke Chacha creates a scene at the market place and promised to reveal to the Germans that Asonganyi is still alive and is in hiding as he leaves for Mamfe. The royal council of Azi palace meets to discuss the betrayal of the king, putting blames on the Prince Regent for his wayward leadership.
As news reaches Dschang residence that King Asonganyi is still alive and in hiding, Lt Rausch is dispatched to Fontemdorf to handle the case. Other officers express their suspicions about the death of the Bangwa king and vow to fight any other resistance war to protect their country, Germany. Abachi leads Rausch to the Azi palace where Asonganyi is hiding and all attempts to make the elders provide Asonganyi is fruitless. This makes Rausch furious and threatens them with an ultimatum to provide the king in less than a day as he leaves for Fontemdorf. Despite the disapprovals of the elders and other kings, Asonganyi turns himself in as a cross section of his subjects curiously watches on to know his fate. Asonganyi presents a white cock and a white sheep as peace symbols and hands himself to the white man. He threatens his natives with a curse as they want to protect him with another resistance from the white man. The Bamileke kings in the Dschang area present seventy elephant tusks hoping to appease the colonial masters to free Asonganyi, to no avail.
Asonganyi is taken to the Dschang resident office where he is to be tried. The women and children are wailing outside for their king. Hauptmann calls the court to order as the judge cross examines Asonganyi and reads out his offenses. He is charged with the murder of Gustav Conrau; and for putting up a tough resistance against colonial authority: Von Basser in 1900 and Von Pavel in 1901. He is also charged with non-respect of a peace agreement when he fiercely attacked an army column led by Von Gellborn, who was sent to conduct negotiations with the natives, and for waging a war that lasted for five months against an expedition led by Lt Schlosser during which he had put out the rumour of his death and sent his son to sue for peace. The judge then pronounces his verdict which is banishment. He seizes the territory ruled by Fualeke Chacha and Foto of Ndungatet, who supported Asonganyi, and put under close German colonial surveillance.
After Lt Rausch receives news that the 1st World War is extending to the African colonies, he sends messengers to the respective quarters in support of Germany to make preparations towards the war. His preoccupation is to reinforce the Nsanakang unit, where the deadliest war is to be fought. During the war, the Germans are being defeated as we see a German commander who comes in to surrender as they prepare to leave Kamerun. The natives are excited that the German period of tyranny is over and Mafuameki, the queen mother, addresses her people on the release of the King. Ajongako meets them and insults the queen mother and sends them away because he knows he will lose his crown. His thought is filled with the return of his father and he swears that he will not give up the throne. As he is lost in his thoughts, a messenger comes in from his father, informing him of the killing of native rulers and tells him he wants him to come and hide with him. Though not convinced, he goes anyway.
Ajongako gathers troops to kill his father as he learns from gossips of the return of his father. The king escapes to Dschang to prepare to come back and take his throne. The Prince Regent marches his troops up towards Legwe to stop the king while the queen mother summons the nobility corps to strategize and sabotage Ajongako's intention of killing his father for his throne. They convince the king to return through a different road and intend to reinstall him without the knowledge of his son. The ceremony is presided over by the younger queen mother with the help of her aunt. The king is brought back as the elders perform rites to welcome him. The king maker, Mbi Nditu, and his team reinstall the king to his throne with joy and appreciation, the king promotes some worthy tribes men, who stood firm to support him in his ordeal, with great titles.
Still waiting for his father to arrive so he can attack and kill him, he hears shouts of joy and ululations in the village. A messenger immediately enters to announce the return and reinstallation of his father as the king and to tell him about his exile. Asonganyi is shocked with the news and his allies abandon him to seek pardon from the king. Only one loyal soldier vows to die with him and they decide to wander and wait for death when it comes calling.
Analysis
The story revolves around inter-generational power struggles between father and son, and resistance to foreign invasion. It validates the saying that "power corrupts" for as soon as Ajongako in the above story, feels the grandeur of power, he sticks to it, despite his knowledge that his father, the rightful owner of the throne, is still alive.
Such tussling for power between generations is a recurrent theme in Greek mythology. Hesiod's Theogony recounts the repeated cycle of sons murdering their fathers to take over from them. This is exemplified in the case of Uranus, the primal god, who was killed by his son Cronos, who was in turn murdered by his own son Zeus to become the overall god. Where Greek myths relate succession by the successful murder of the father, the above story does not. This is because African traditional lore gives precedence of the old over the new and forbids acts of insurgence against the old. It is believed that the gods have a way of reversing situations of rebellion that go against what they have established, which is represented by the old generation. This situation of privileging the old over the new finds parallels in Hindu mythology in which the father triumphs over the son in cases of revolt. This phenomenon in Hindu is known as Yahati.
The story is a perverted version of Sophocles' famous piece, Oedipus Rex in which Oedipus kills his father and marries his mother. In the above story, Ajongako does not however succeed in killing his father but he however makes his stepmother pregnant, claiming authority over her as his wife. The story also bears similarities with Shakespeare's Julius Caesar which demonstrates the conflict between honor and ambition. Ajongako's ambition causes his allies to desert him much in the same way as Caesar's in Shakespeare's play attracts a conspiracy against him. Both stories therefore emphasize the need to act in honor. Furthermore, the above story underscores the importance of respecting the values promulgated by one's culture, especially when it involves veneration for the old and established order of the gods as, this brings honour.
Further Reading
Reinhold De Meyer. Studies in Classical History and Society. Oxford: Oxford University Press, 2002.
Shakespeare, William. Julius Caesar. London: Edward Blount and William and Isaac Jaggard, 1623.
Sophocles. Oedipus Rex.
Addenda
"Cumaland Publishing Factor" is a popular publishing House in Yaoundé, which publishes books from disciplines, including children and young adults' literature (email: cuprifac@yahoo.co.uk).