Title of the work
Gravity Falls (Series, S01E06): Dipper vs. Manliness
Studio / Production Company
Disney Television Animation
Country of the First Edition
Country/countries of popularity
Worldwide
Original Language
English
First Edition Date
2012
First Edition Details
Gravity Falls (S01E06): Dipper vs. Manliness, created by Alex Hirsch, creative director Michael Rianda (season 1), Disney Channel, July 20, 2012, 23:01 min.
Running time
23:01 min
Format
Aired on Disney Channel and Disney XD, available on Netflix
Official Website
Available Onllne
Genre
Animated films
Television series

Target Audience
Crossover ((children))
Cover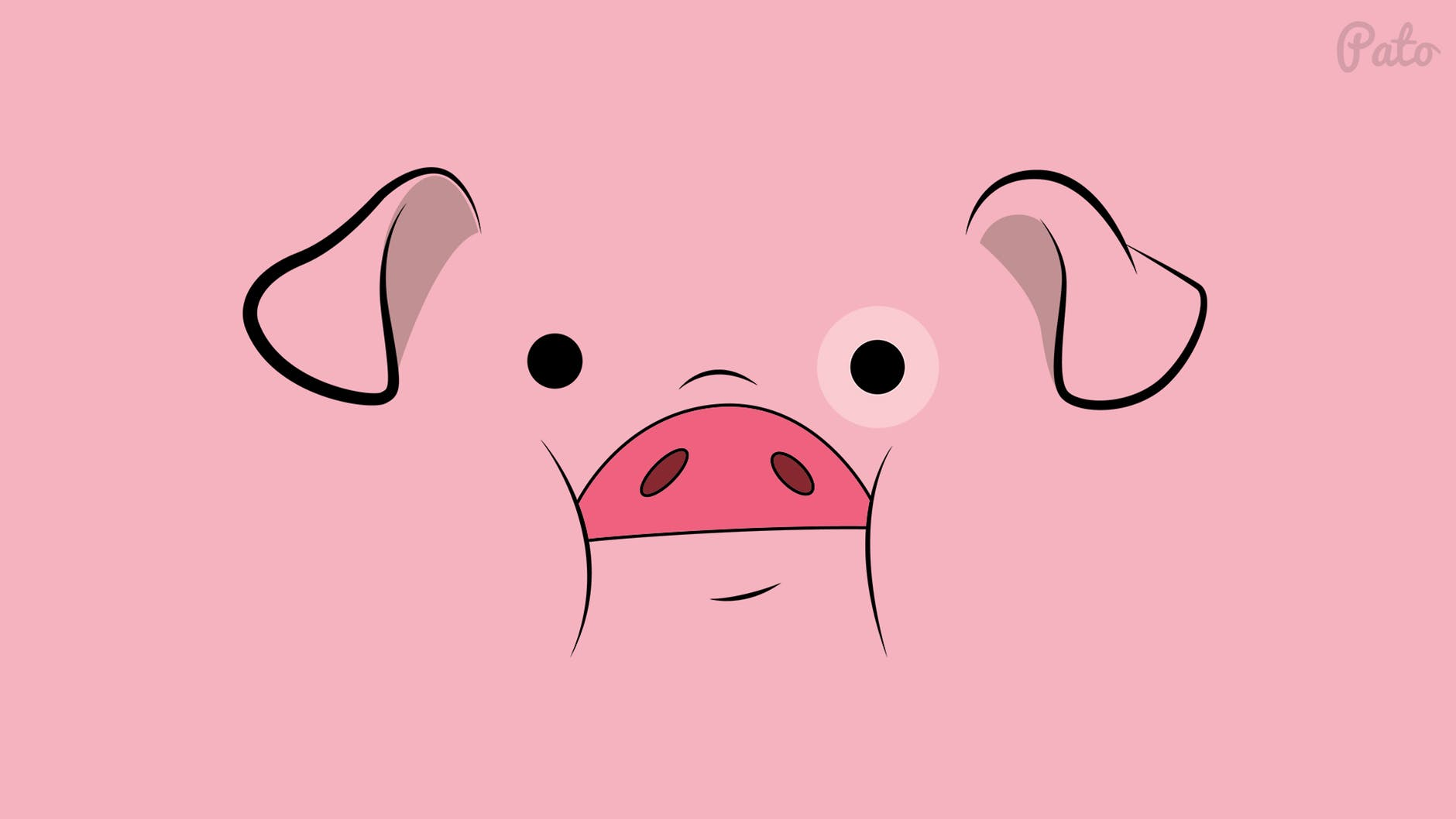 Free stock photo at pexels.com (accessed: May 14, 2019).
---
Author of the Entry:
Anna Mik, University of Warsaw, anna.m.mik@gmail.com
Peer-reviewer of the Entry:
Elżbieta Olechowska, University of Warsaw, elzbieta.olechowska@gmail.com
Elizabeth Hale, University of New England, ehale@une.edu.au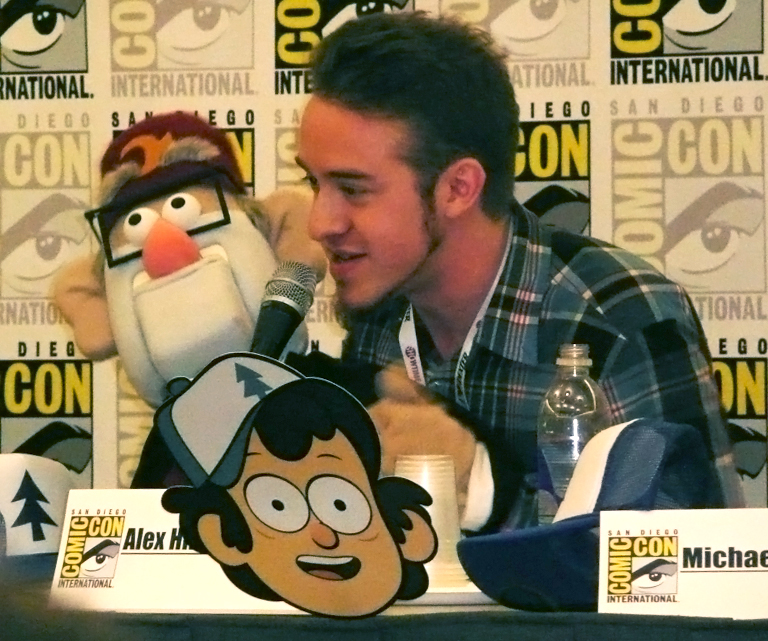 Alex Hirsch, portrait under the Wikimedia Common Rights, Date: 20 July, 2013, Source: Flickr, Author: Andrew Speers, RanZag (accessed: May 13, 2019).
Alex Hirsch , b. 1985

Alexander ("Alex") Robert Hirsch, was born on June 18, 1985 in Piedmont, California. As he said himself, he had always wanted to be a creator of cartoons and that is why he went to CalArts (California Institute of the Arts). He graduated in 2007. Since then he has worked as a cartoonist, storyboard artist and voice actor in many productions for children, e.g., he was a co-writer of The Marvelous Misadventures of Flapjack (2008-2010) for Cartoon Network and co-creator of Fish Hooks (2010-2014) for Disney Channel.
Hirsch's most famous work though is Gravity Falls (2012-2016) aired on Disney Channel and Disney XD. It is a story about siblings – twins Dipper and Mabel Pines spend their summer in a Mystery Shack, a local tourist attraction run by their uncle Stan Pines. Stan is a mountebank who collects "wonders" from the woods and put them into display (e.g., he has sewn together two animals claiming it was a newly discovered hybrid). But a real mystery is hiding in the woods: in the first episode, Dipper finds a mysterious books full of guidelines about strange creatures and phenomena that the siblings discover in the following episodes. Some of them are inspired by the classical antiquity.
Twitter (accessed: May 13, 2019)
Bio prepared by Anna Mik, University of Warsaw, anna.m.mik@gmail.com
---
Casting
Dipper Pines voiced by Jason Ritter,
Mabel Pines voiced by Kristen Schaal,
Grunkle Stan voiced by Alex Hirsch,
Soos Ramirez voiced by Alex Hirsch,
Wendy Corduroy voiced by Linda Cardellini.
Sequels, Prequels and Spin-offs
Book by Alex Hirsch and Rob Renzeltc: Gravity Falls: Journal 3, 2016, il. Andy Gonsalves, Stephanie Ramirez.
Graphic novel by Alex Hirsh: Gravity Falls: Lost Legends, 2018.
A spin-off television series: Gravity Falls Shorts by Alex Hirsch, 2013–2014.
Summary
The main theme of the episode is Dipper finding out what does it mean to be a man. When he tries to prove his strength at the beginning of the episode, he fails and faces great humiliation. He runs into the mysterious woods where he meets a minotaur who calls himself Manotaur. The Creature was attracted to the smell of jerky eaten by Dipper – that apparently is the most manly food there is. Standing next to Dipper, the Manotaur also smells "emotional issues" and after hearing the boy's story, he decides to help him to become a man. He takes Dipper to the Man Cave where other Manotaurs live, fight with each other, eat meat and prove their manliness (their names are Pubitaur, Testosteraur, Pituitar, etc.). Here Dipper changes his name to Destructor and begins his Mansformation.
Dipper aka Destructor must get through several tasks: plunge his fist into the pain hole, drink straight from a hydrant, jump from the cliff, etc., but his final task is the hardest one: he has to defeat Multi-Bear and bring Manotaur's leader – Leaderaur – one of his heads. When Dipper is about to kill the Multi-Bear, the creature asks the boy to grant a last wish – to listen to the girly song Dipper used to love (Disco Girl by Babba). They instantly bond through the music and Dipper does not kill Multi-Bear realizing what it truly means to be a man: it is not to be hairy or physically strong but to have the courage to stand for what you believe in and be who you really are – especially when the whole world is against you.
At the end Dipper gets one hair on his chest.
Analysis
The main inspiration from the classical mythology in this episode is of course the figure of the Minotaur, a creature with the upper body (most often – head) of a bull and the lower body (torso and limbs) of a human. He was a son of Pasiphae, Minos's wife and a bull send for the king by Poseidon. Because the creature was violent (and also because of Minos' rage and jealousy) Daedalus, the genius architect and artist, built the most complicated labyrinth in the ancient world to imprison the beast. Every year, the Minotaur was being offered human sacrifice, until Theseus killed him and freed Crete from the monster.
In mythology, Minotaur is very often presented simply as a vicious monster. Maybe that is why Hirsh decided to transform this cultural figure and presenting it as the embodiment of manliness – which in this case represents "unnatural" side of it. The Minotaur is half animal, so he has all the traits culturally associated also with the stereotype of the "real man": hairiness, aggressiveness, eagerness to fight other men, preference for eating raw meat, but also strong bodily odour (still manly), low intelligence, competitiveness, etc. This construct ends up not to be the most valued in the story, on the contrary – "real manliness" is criticized and derided. Being a man is about being sensitive, clever, determined, but also patient and confident. All those traits would also be applicable to growing-up girls – so maybe, at the end of the day, it is all about being a good person. This phenomenon is quite popular in indie culture, redefining gender categories and roles assigned to them.
Also, even though Hirsch has not put the labyrinth as such in the animation, the woods (a liminal place) full of mysteries might represent the complicated path towards the adulthood that Dipper has to follow – just like Theseus, he has to defeat the Minotaur, his idea of a "real man", to begin truly believing in himself and to gain confidence required of a young man. It is also a metaphorical questioning of the myth and facing the reality that surrounds him, when he confronts his beliefs about being a man – with what it actually is.
Further Reading
Cavalier, Stephen, The World History of Animation, Oakland, CA: University of California Press, 2011.
Feasey, Rebecca, Masculinity and Popular Television, Edinburgh: Edinburgh University Press, 2008.
"Minotaur" entry in Pierre Grimal, Dictionnaire de la mythologie grecque et romaine, Paris: PUF, 1951; [eng:] Dictionary of Greek & Roman Mythology, 1981.
Piatti-Farnell, Lorna, "What's Hidden in Gravity Falls: Strange Creatures and the Gothic Intertext", M/C Journal 17.4 (2014), online at journal.media-culture.org.au (accessed: May 14, 2019).