The research on the presence of Classical Antiquity is of vital importance to grasp the phenomenon of reception fully. Within the OMC Project, an international team of scholars study the presence of the Classics in educational curricula worldwide. The research results will be published in the volume Our Mythical Education edited by Lisa Maurice.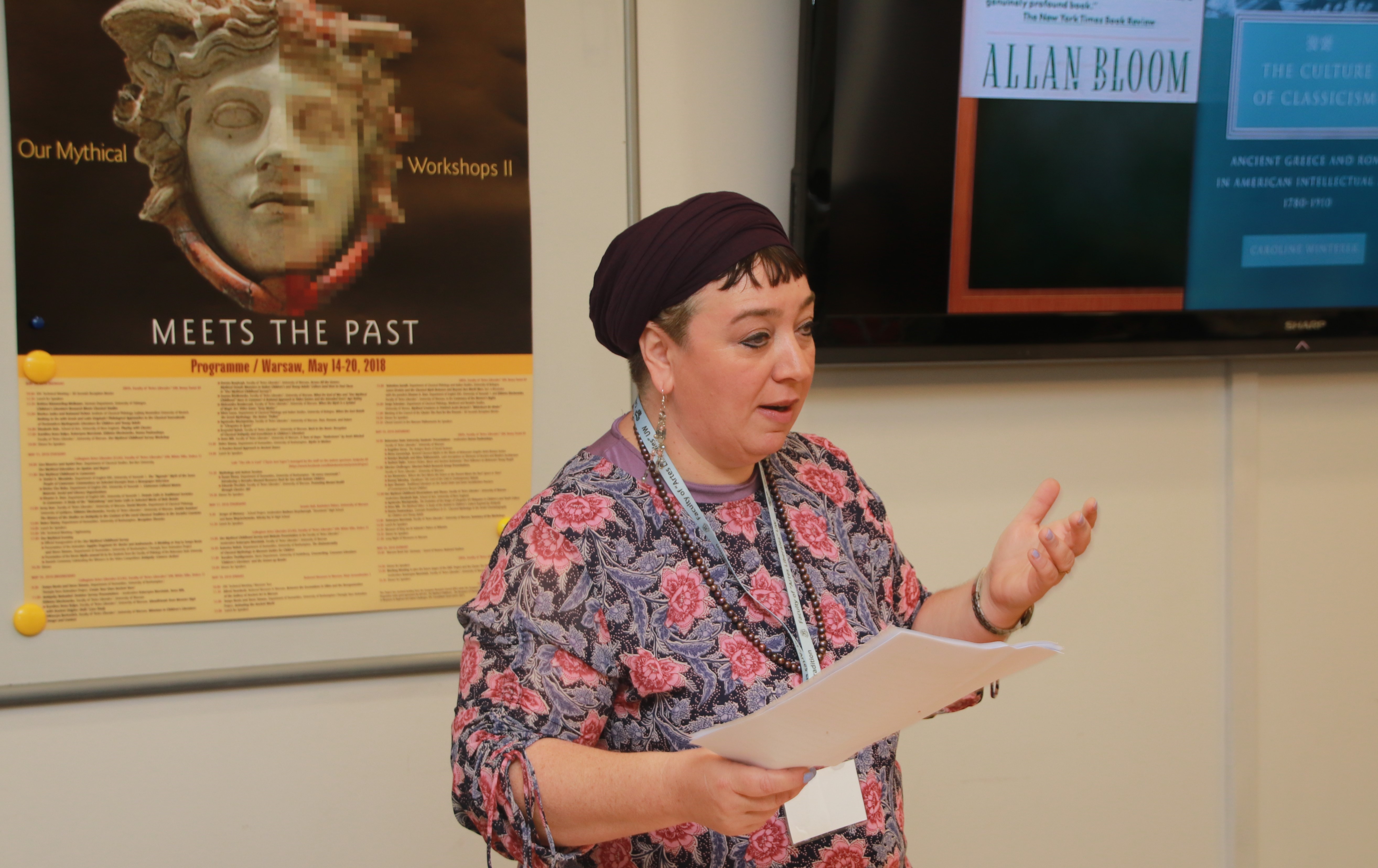 As Lisa has put it, the volume examines the reception of the ancient myths within formal education in the twentieth and twenty-first centuries, over a wide geographical area. It focuses for the most part on school education, but with forays into post-high school where relevant. An unusually wide range of such societies are represented in this study. Unlike many works on reception, which focus on Europe or North America, the volume Our Mythical Education covers Eastern and Western Europe, Asia, Africa, America (including Canada, the USA, and South America) and Australasia (both Australia and New Zealand) and it breaks new ground in its attention to geographic regions without a strong classical tradition, such as Brazil, Israel and Japan.
Such a wide scope enables the bringing together of diverse approaches to similar topics. Examination of the use of mythology in light of political and ideological changes, such as fascism, the various forms of government in Spain, the communist Soviet Union, Belarus, Poland, and even the attempts to decolonialise the curriculum in South Africa identity, provides an opportunity for comparison on a wide scale. Importantly, these analyses will also provide ideas of how mythology can be used further in the future, pedagogically, ideologically, politically, and how it can create bridges between different peoples and societies that might on the surface seem to be very different from each other, but which in fact face similar and overlapping issues within their education systems.
The volume will be published in the series "Our Mythical Childhood" by the Warsaw University Press in 2020.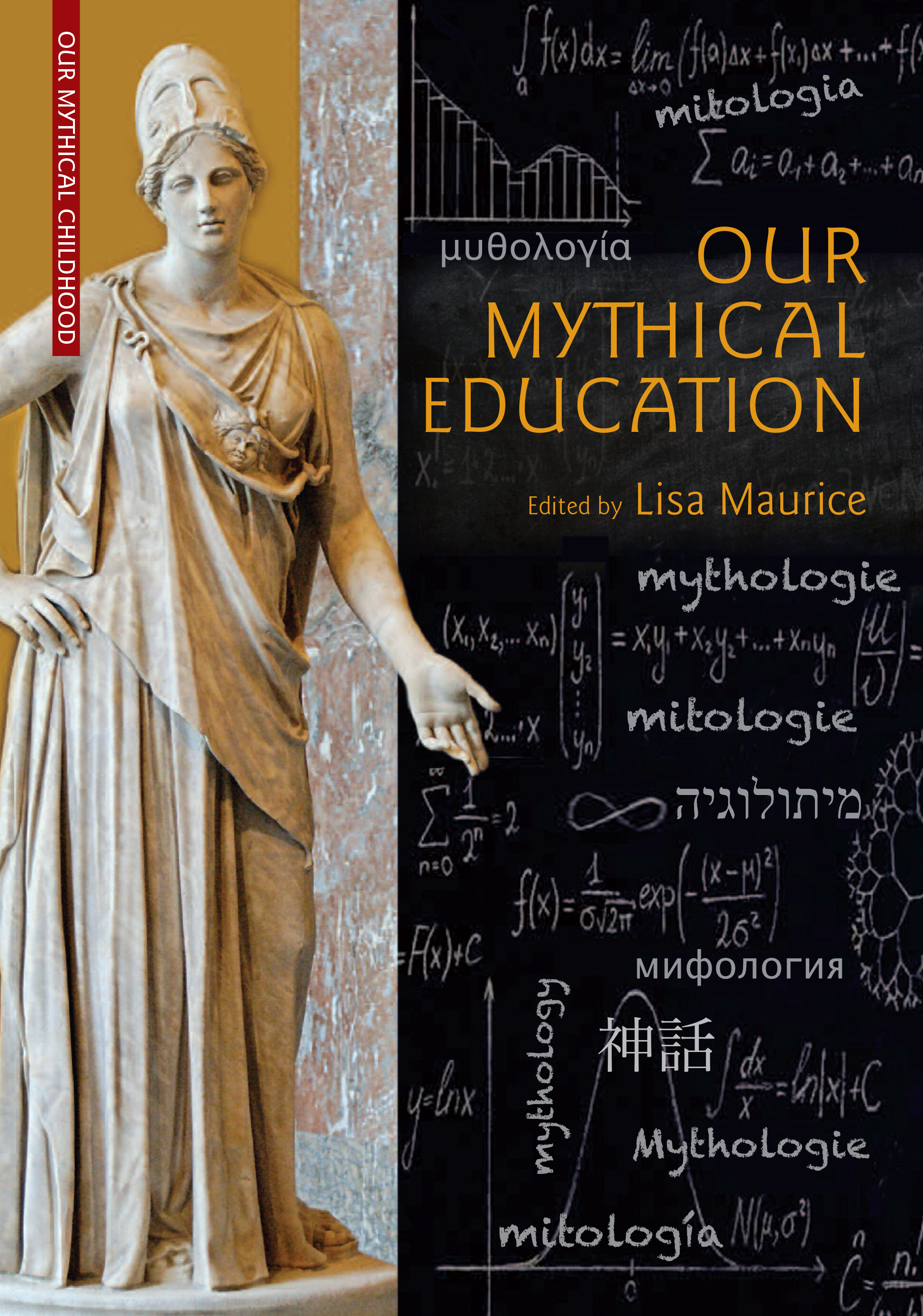 Design of the Cover: Zbigniew Karaszewski
Table of Contents
Introduction (Lisa Maurice, Bar-Ilan University)
I. Our Mythical Education in Western Europe
1. Modern Greek "Prehistory": Ancient Greek Myth and Mycenaean Civilization in Modern Greek Education (Ariadne Konstantinou, Bar-Ilan University)
2. Our Mythical Fascism? Classical Mythology at School during the Italian Fascist Twenty Years (Valentina Garulli, University of Bologna)
3. A Hundred Years of Classical Mythology in Spanish Educational Systems (Luis Unceta Gómez, Autónoma University of Madrid)
4. Metamorphoses of Mythological Education: Ovid and his Metamorphoses as Subjects of Higher Education (Markus Janka, University of Munich, and Michael Stierstorfer, University of Regensburg)
5. Developing Multiliteracies through Classical Mythology in British Classrooms (Arlene Holmes-Henderson, University of Oxford)
II. Our Mythical Education in Eastern Europe
6. Learning Myths in the Soviet School (Hanna Paulouskaya, University of Warsaw)
7. Greek and Roman Mythology in Classical Education in Poland after 1945 (Janusz Ryba, Jagiellonian University)
8. Ancient Languages, Culture, and Mythology in the Classical Gymnasium of Saint Petersburg (Elena Ermolaeva, Saint-Petersburg State University, and Lev Pushel, Classical Gymnasium of Saint-Petersburg)
9. Macte animo! – or the Polish Experiment with "Classics Profiles" in Secondary School Education: the Warsaw Example (Katarzyna Marciniak, University of Warsaw, and Barbara Strycharczyk, Strumienie High School in Józefów)
III. Our Antipodean Mythical Education
10. Myths of Classical Education in Australia: Fostering Classics through Fabrication, Visualization and Reception (Elizabeth Hale, University of New England, and Anna Foka, Umeå University, Sweden)
11. Odysseus Down Under: Classical Myth in New Zealand School Education (Babette Puetz, University of Wellington, New Zealand)
IV. Our American Mythical Education
12. "The Greatest Stories Ever Told": U.S. Classical Mythology Courses in the New Millennium (Emily Gunter and Dan Curley, Skidmore College)
13. Reconciling Catholicism with the Classics: Mythology in French Canadian Catholic Education (Alex McAuley, Cardiff University)
14. The Contribution of the Graeco-Roman Mythology to the Formation of the Brazilian National Identity (Ricardo Gancz, Bar-Ilan University, and Pablo Silva Machado Bispo dos Santos, Fluminense Federal University)
V. Our Far-Flung Mythical Education: Africa, Asia, and the Middle East
15. Revisioning Classical Mythology in African Dramaturgy: A Study of Sophocles' Oedipus Rex and Ola Rotimi's The God's Are Not to Blame (Divine Che Neba and Daniel A. Nkemleke, University of Yaoundé 1, Cameroon)
16. Crossing the Parallel Universe(s): An Experimental, Multicultural, and Interdisciplinary Approach to Using Mythology in the South African Classroom (Claudia C J Fratini, University of South Africa)
17. The Emperor, the Sun, and Olympus: Mythology in the Modern Japanese Education System (Ayelet Peer, Bar-Ilan University, and Marie Højlund Roesgaard, University of Copenhagen)
18. Classical Mythology and the Israeli Educational System (Lisa Maurice, Bar-Ilan University)
We invite you to follow Our Mythical Website to get the updates on the publication!

The next aspect of the studies into the reception of Classical Antiquity in education is presented in the
Our Mythical Education Database
(OMED). This is a small database planned within the Project with the aim of gathering some basic links and materials in regard to the use of Classical Mythology in education and to make these resources available to educators and the general public interested in the theme. We expect ca. altogether 100 entries, as a preliminary phase of testing the ground for the future research. The OMED is edited by
Lisa Maurice
who performs the second peer-review of the entries which are managed and introduced to the OMED by
Ayelet Peer
.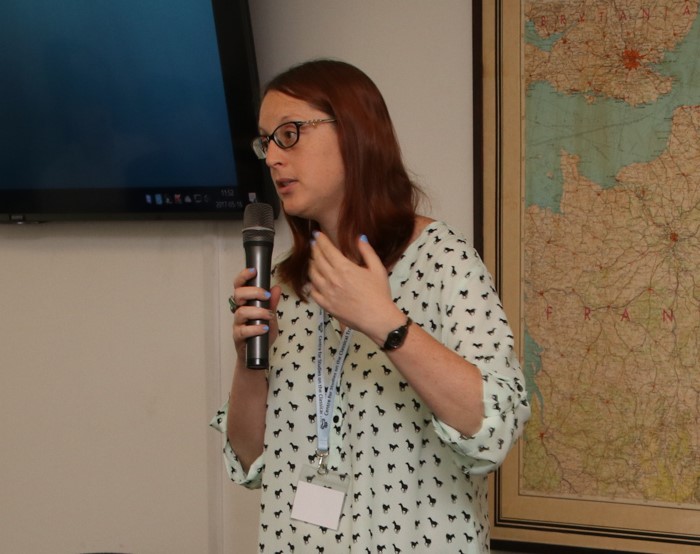 To visit the OMED, click here.