Faculty of "Artes Liberales", University of Warsaw
e-mail: m.pszczolinska@al.uw.edu.pl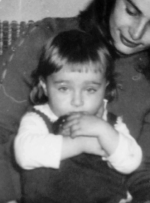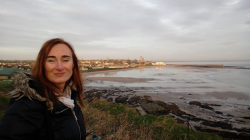 Marta Pszczolińska, originally from Warsaw, grew up in an atmosphere of ancient culture. Even in her very early childhood her father would tell her Greek myths as bedtime stories which is when her interest for Antiquity was born. She studied classical philology at the University of Warsaw where she obtained 2 scholarships: IMXA [Ίδρυμα Mελετών Xερσονήσου του Aίμου, Institute for Balkan Studies] in Thessaloniki and ΘΥΕΣΠΑ [Θερινές Υποτροφίες Ελληνικών Σπουδών Πανεπιστημίου Αθηνών, Summer Course in Modern Greek Studies] at the National and Kapodistrian University of Athens.
Having become a mother of four, she spent several years directly experiencing children's and young adults' culture in many different shapes. Then, she decided to study Mediterranean culture at the Faculty of "Artes Liberales" at the University of Warsaw. Her study interest covered Mediaeval and Renaissance cookbooks in Latin and Italian. Having graduated with a masters thesis on De honesta voluptate et valitudine by Bartolomeo Platina (under direction of prof. Paweł Stępień, summa cum laude), she came back to her primary interest – Classical Antiquity.
Within the project "Our Mythical Childhood" she focuses on educational aspects of children's 20th-century culture, especially in Polish literature and animations. She is the author of over 100 entries for the OMC Survey of Children's and Young Adults' Culture Inspired by Classical Antiquity and of 30 entries for the OMC Education database. She is actively participating in the final review of the database.
In 2019 she took part in the Ciceronian Congress Cicero, Society, and the Idea of artes liberales, organized in Warsaw by Ośrodek Badań nad Tradycją Antyczną [OBTA, Centre for Studies on the Classical Tradition], Collegium Artes Liberales, Cluster: The Past for the Present and Société Internationale des Amis de Cicéron [SIAC, International Society of Cicero's Friends], and is the author of the chronicle of its proceedings, published in Bollettino di Studi Latini and Ciceroniana Online (https://www.ojs.unito.it/index.php/COL/issue/view/486).
She participated in the OMC Nature conference where she revealed how using humour and fun activities can be successful in Latin education aimed at primary school children.