Faculty of Humanities, Arts, Social Sciences and Education, University of New England
e-mail: mriverlea@gmail.com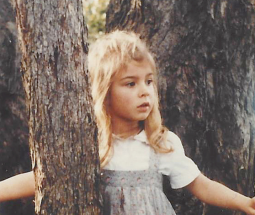 I grew up in and around Melbourne, Australia. With no siblings to play with, I spent a lot of time reading, and loved literature from an early age. When I was about eight years old, I read Roger Lancelyn Green's retellings of the tales of Theseus, Hercules, and the other heroes of Greek myth, and the saga of the Trojan War. His versions – which emphasise the fallibility of the gods and heroes and connect the disparate strands of mythology into a cohesive whole – stayed with me when I went on to study Classical Civilisations and Cultures at secondary school. My teacher, Ralda Ansons, who I also had for English and Literature classes, had a profound influence on me. She was in her final year of a long teaching career, and I feel so fortunate to have benefitted from her wide-ranging knowledge before she retired.
I studied Classics and English Literature at the University of Melbourne, but it was mythology that I loved the best. As a fledgling postgraduate student I was eager to explore the relevance of these ancient stories in our own time, and I can still remember the moment at a conference where I first heard of Classical Reception Studies. It was very heartening to know that there was a discipline devoted to this idea, and that scholars were engaging with the same questions. I wrote an Honours thesis about the appearance of mythological motifs and narratives in King's Quest, a series of adventure computer games from the 1980s, and in my Masters thesis explored the myth of the Trojan horse, not only in ancient sources, but in contemporary culture as well.
My PhD thesis, entitled My First Book of First Greek Myths: Retelling Ancient Myths to Modern Children, brought me full circle, back to Roger Lancelyn Green and the other retellings that had resonated so strongly with me as a child. I wanted to explore why the myths retain their hold on so many of us, particularly when encountered at a young age. I was interested in how writers of children's literature adapt and allude to the stories in subtle and ingenious ways. And I argued that as they retell and reference the myths, many storytellers exhibit a high degree of self-consciousness about their own contribution to the mythic tradition. On the very day I submitted the final version of my thesis for examination at Monash University, I received an email about the Our Mythical Childhood project, which has allowed me to extend my research and reflections in this area within the book I co-written with Elizabeth Hale, Classical Antiquity and Children's Literature: An Alphabetical Odyssey.
During the course of writing my PhD I had three beautiful children, which transformed what might have been a straightforward research project into a convoluted and complex juggling act. But the experience has also provided me with real life insight into the ways that children engage with stories. Along the way I have also worked in libraries, galleries and archives, and continue to balance my academic work with projects in the field of cultural management and interpretation. What ties all my work together is the power of story, and the ways they enable us to make meaning of a place, event, or time period, and entertain, edify and enrich us all.