Title of the work
Odysseus, the Son of Laertes. Book 1: The Man of Nomos [Одиссей сын Лаэрта. Книга I: Человек Номоса (Odissei syn Laerta. Kniga I: Chelovek Nomosa)]
Country of the First Edition
Country/countries of popularity
Russia; Ukraine; Belarus; Moldova
Original Language
Russian
First Edition Date
2000
First Edition Details
Henry Lion Oldie, Одиссей сын Лаэрта. Книга I: Человек Номоса [Odissei syn Laerta. Kniga I: Chelovek Nomosa]. Moscow: Eksmo-Press, 2000, 416 pp.
ISBN
5040053665
Genre
Bildungsromans (Coming-of-age fiction)
Fantasy fiction
Mythological fiction
Novels

Target Audience
Young adults (15–25 years)
Cover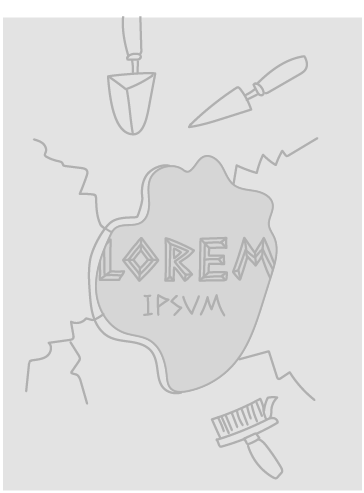 We are still trying to obtain permission for posting the original cover.
---
Author of the Entry:
Zoia Barzakh, Bar-Ilan University, zoia_barzakh@mail.ru
Peer-reviewer of the Entry:
Lisa Maurice, Bar-Ilan University, lisa.maurice@biu.ac.il
Elizabeth Hale, University of New England, ehale@une.edu.au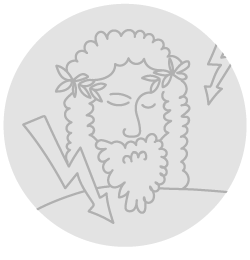 Henry Lion Oldie [Dmitry Gromov and Oleg Ladyzhensky] , b. 1990
(Author)
Henry Lion Oldie is the pen name of Ukrainian fantasy fiction writers Dmitry Gromov and Oleg Ladyzhensky. Both authors reside in Kharkiv, Ukraine, and write in Russian.
Dmitry Evgenievich Gromov was born on March 30, 1963 in Simferopol (Crimea, Ukrainian Republic, Soviet Union). In 1969 he moved to Sevastopol (Crimea), and in 1974 – to Kharkiv, where he lives until now. In 1980, after graduating from high school, he enrolled at the Kharkiv Polytechnic Institute. After the Institute he worked as a chemical engineer. He started writing fantasy in 1976, in the age of 13. By the beginning of the 1990th he almost completely left engineering for the sake of literary activity.
His hobbies are hard rock music (he is an author of the first and, to my knowledge, only Russian monograph on the history of "Deep Purple") and karate (II kyu, brown belt).
Gromov is married, has a son (born 1989).
Oleg Semenovich Ladyzhensky was born on March 23, 1963 in Kharkiv. In 1980, after graduating from high school, he enrolled at Kharkiv State Institute of Culture, where he acquired a profession of theater director. Since 1984 he has been working as a director of the Pelican Theater Studio, one of the actors of which is Dmitry Gromov.
Ladyzhensky has a black belt, II dan in karate, and a title of internationally certified referee in martial arts. He is a member of the International Association of National Contact Karate-Do Societies and the senior instructor of Gōjū-ryū school.
Ladyzhensky is married, has a daughter (born 1985).
---
"The birthday of sir Henry Lion Oldie" is November 13, 1990, when Gromov and Ladyzhensky subscribed the first story they wrote together, "Cinema unto death and…" ("Кино до гроба и…"), by this name. For the last name they took first two letters from each of their names ("Ol" from "Oleg" and "Di" from "Dima", Russian pet name from "Dmitry"), and the name of Henry the Lion, medieval German prince, served as the first names.
At Eurocon 2006 in Kiev, the European Science Fiction Society named Gromov and Ladyzhansky Europe's best writers of 2006 (see here, accessed: April 23, 2018). Among other awards of Oldie are the Award of Dniestrian Moldovan Republic Writers Guild (1997, for the novel A Hero Must Be Alone), two «Golden caduceus» (award of Kharkiv International Festival of Fantasy "Star Bridge") for 2000 and 2005 and "Golden Roskon" (award of International Conference on Fantasy and science fiction "Roscon", held in Moscow) for 2006.
Sources:
oldieworld.com (accessed 02.01.2022)
Azbuka,"Философы от фэнтези: жизнь и миры Генри Лайона Олди", dtf.ru (accessed 02.01.2022)
И. Солунский, "Меч против неба", http://www.fandom.ru/ (accessed 02.01.2022)
Bio prepared by Zoia Barzakh, Bar-Ilan University, zoia_barzakh@mail.ru
---
Summary
This is a heroic fantasy fiction based on the myth of Odysseus, aimed at young adults, in novel format. The novel belongs to the Achaean Cycle [Ахейский цикл] of Oldie.
The first book – The Man of Nomos – describes the childhood of Odysseus, and explains, how he became "the man of Nomos" – a kind of a person whose greatest value is preservation of his world rather than heroic self-sacrifice.
A strange boy, able to see phantoms, ghosts and gods, small Odysseus was thought, even by his own parents, to be a mentally-defective child. But in effect his apparent madness gives him a very subtle feeling of what is going on in his personal Nomos – first his own family, then Hellas in general. He understands rather early and very clearly, that the heroic world of his childhood is in danger: gods are aiming to destroy everyone who has their blood, ichor, in his veins, and so provoke one Pan-Hellenic war after another. Their greatest provocation is the wedding of Helen and then her seduction by Paris. Odysseus prevented mutual slaughter of zealous suiters of Helen by suggesting to Tyndarus the idea of obliging those whom she refused by dreadful oath to act in the interest of one she would choose. But this very decision became fatal when Helen was seduced by Paris. Odysseus attempts to prevent the war once more, with his embassy to Priam, but this embassy was used by Agamemnon as an opportunity to attack Troy when offguard, and thus Odysseus narrowly escaped the execution. So at the end of the first book Odysseus has to leave for the war, but the promise he gives himself, his beloved wife and new-born child is: I will return.
Analysis
In their programmatic lecture The favorite tune about the big question, or Fanboy forfeit, delivered at the International Fantasy Festival "Star Bridge" (Kharkiv, 2005*), Gromov and Ladyzhensky stressed the importance of intense inner action, usually underestimated by contemporary fantasy authors in favour of outer action, for writing good fantasy for young adults. This book exemplifies their thesis in the best way possible: the inner action is intense, while the outer is exceptionally slow. It is all about formation of the protagonist's character, and extreme rarity of violent events – the child was well-protected from them, thanks to wise care of his father, and the young man grew wise enough himself to avoid them – is compensated by intensity of inner life of the protagonist and rich colours of its description.
Hereby Oldie give their own version of one of the most popular forms of youth fantasy, namely of Bildungsroman, educational novel. But, while the main question of most of such novels for youth is "How to become a hero?" this one is revolving around the question "How NOT to become a hero in the heroic world?" In this novel being a hero is considered a curse rather than a blessing – "silver in the blood", divine ichor instigates heroes to mutual killing and suicidal Pan-Hellenic wars. This was clear already to Laertus the Gardener – this epithet of Odysseus' father, as well as the description of his magnificent garden, should remind us the description of elderly Laertus humbly working in his garden at the end of Homer's Odyssey.
Odysseus himself made the way from childish dream to become a hero to mature awareness of his role to save puerile, insane and doomed heroes – at least some of them – from their own heroism and its fatal consequences. Here the authors touch the problem of the true nature of masculinity, so important for contemporary fantasy fiction. Conventional "heroism" is presented as natural abnormality – the result of "marriage" of divine and human worlds which should end with "divorce" during the life of present generation. At the same time, it is a social construct: Odysseus, who grew up far from heroic world, well-protected by the nature of the island and the care of his father, stayed uninfected by it, though he too has ichor in his blood. His teacher Alcimus taught him to "make war like people, not like heroes" during their military games, where they, for instance, enacted the capture of Thebes. This enactment, together with subsequent analysis, led Odysseus and his friend Mentor to understanding of causes of failure of the Seven and success of Epigoni: heroic daring proved to be less effective than human military tactics.
Self-destructive nature of conventional masculinity in its extreme forms is opposed to "unheroic" masculinity achieved by Odysseus by the end of the novel, which consisted in being true to one's nomos and willingness to defend it. The complex concept of nomos is core to the understanding of the novel's world. It combines such meanings of the Greek world νόμος as "living place", "region" and "tradition". For a single human being, nomos is their family, home and homeland, the small world of their private life. Odysseus is endowed with extremely keen feeling of the moments when his personal nomos is in danger – and, significantly enough, the day he feels this and saves it for the first time from the guile of Nauplius, father of Palamedes, was the day of his ritual initiation to adulthood.
But why should a person so eager to preserve his small personal world become an ardent supporter of Agamemnon's military affair, who, according to the myth, first tricked Achilles into joining the Trojan complain and then, at the tenth year of the war, stopped Greeks from sailing home before capturing Troy? The case is that there is also the broader meaning of the word nomos, which, for Odysseus, include all Hellas of heroic age.
The novel presents an interesting concept of the universe, which explains the inconsistencies in mapping of the living world by different ancient peoples. The whole universe is called the Cosmos. The cosmos is discrete – it consists of mutually isolated nomoi, each of which is a separate world, whose inhabitants render its structure in their own way. For example, the Achaean nomos includes the territory of modern Greece and some adjacent territories, including Egypt. At the same time, Egypt is the center of another Nomos – the Black Earth, Ta-Kemet. However, Egypt of Achaean Nomos and Egypt of Ta-Kemet Nomos are slightly different, though they exist simultaneously. Between different Nomoi there is a certain space that does not obey the laws of physics. Achaeans call it the Ocean. People can move between Nomoi without violating their structure, although this is not easy. But in some cases, if the boundaries of Nomoi are violated, they coalesce, becoming a single world.
One of the crucial moment of Odysseus' coming-of-age is his first visit to "the Mainland" – as a teenager he wanted to join Epigoni in their capture of Thebes. Here the young man confesses that he feels his personal nomos to broaden – he uses the simile of an egg, which can either break down or grow. Now that he can feel and recognize both the bigger nomos and the smaller one, he can act for the sake of preservation of the former as well as for the latter. So the nationhood is presented here as a personal feeling, remarkable for its intimacy and ultimate ineffability – the words "You shouldn't understand, you should only feel and love" is repeated several times in connection with early experience of the hero. Meanwhile, since at the end of the book the hero feels, that the forthcoming war is going to become a cosmic event – a part of the process of "divorce of Earth and Heavens" – it prepares the reader for the exploration of the topic "nationhood vs. cosmopolitanism", which is rather common for contemporary children's and young adult fiction. This topic indeed became one of the central motives of the second book.
---
* Published in: Henri Lion Oldie, Andrei Valentinov, Tirman, Moscow: Eksmo-Press, 2006, 433–464 (original title: Генри Лайон Олди. Вечные песни о главном, или Фанты для фэна, in: Генри Лайон Олди, Андрей Валентинов, Тирмен, Москва: Эксмо-Пресс, 2006. Послесловие.)
Further Reading
Henri Lion Oldie, Andrei Valentinov, Тирмен [Tirmen], Moscow: Eksmo-Press, 2006.