Iris – the Rainbow Goddess
We are most pleased to share with you the first animation prepared by Dr Sonya Nevin and Steve Simons (University of Roehampton / Panoply Vase Animation Project).
Rainbows – a natural beauty, a colourful arc appearing in the sky. Where do rainbows come from? What do they mean to you? What do they mean to other people? And who is Iris?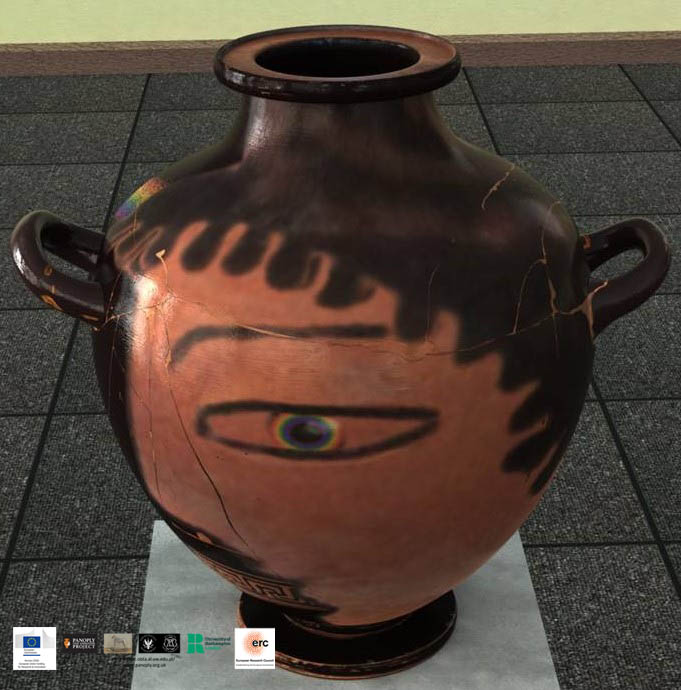 For the ancient Greeks, rainbows were created by Iris – the Rainbow Goddess. Iris is a messenger goddess. She carries messages from one god to another, especially messages from Zeus and Hera. She has wings so that she can fly fast and far. When she flies, she leaves rainbows in her wake, streaking across the sky!
Rainbows are caused when raindrops split the white light of sunlight into the different colour lights that make up white light (see the image below, courtesy of the MetService Blog). That is why we see rainbows only when it is wet and sunny. In northern Europe, where it is often a bit rainy and grey, rainbows are often seen as a sign of hope. The bright feeling of "hooray – the sun is out!" has made people feel very positive about them. In ancient Greece, where it was usually sunny, rainbows were not always seen so positively – it was a sign that storms had arrived or were on their way.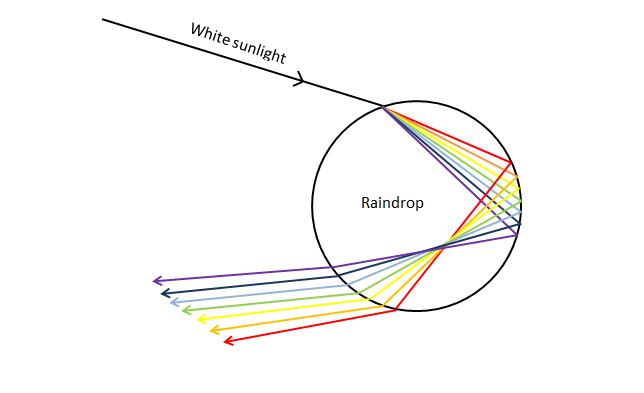 For that reason, some ancient Greeks thought of rainbows as a sign of trouble. In the Iliad, the great god Zeus sends rainbows as a sign that war is coming or that a storm will come and frighten the farm animals (Homer, Iliad, 17.547). Iris was called "storm-footed" or "wind-footed", because the storms come with her. The poet Hesiod even said that Iris was a sister of the terrible Harpies (Theogony, 265). Still, her messages were helpful, sometimes even for mortals. She called Achilles to help Patroclus (Iliad, 18.165). She called the winds to help Achilles light Patroclus' pyre (Iliad 23.198). In an age when we can send messages near and far so easily, it is good to be reminded how magical fast moving messages would be.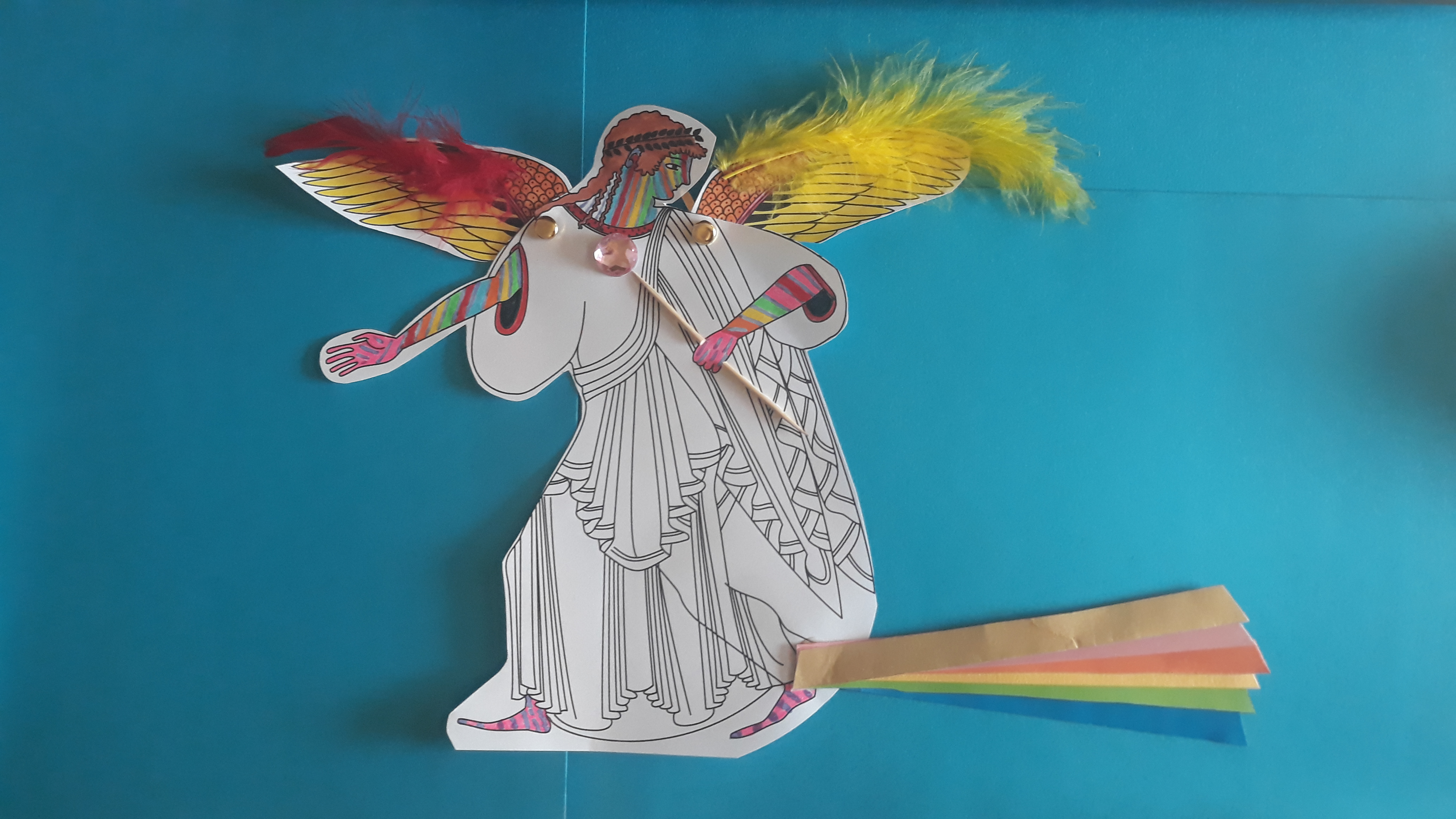 This animation was created from a vase that was made in Athens in around 450 BCE. The vase has two handles on the side and a third behind; that tells us that the vase is a hydria, for carrying water. The vase is housed in the National Museum in Warsaw, in Poland (number 142289).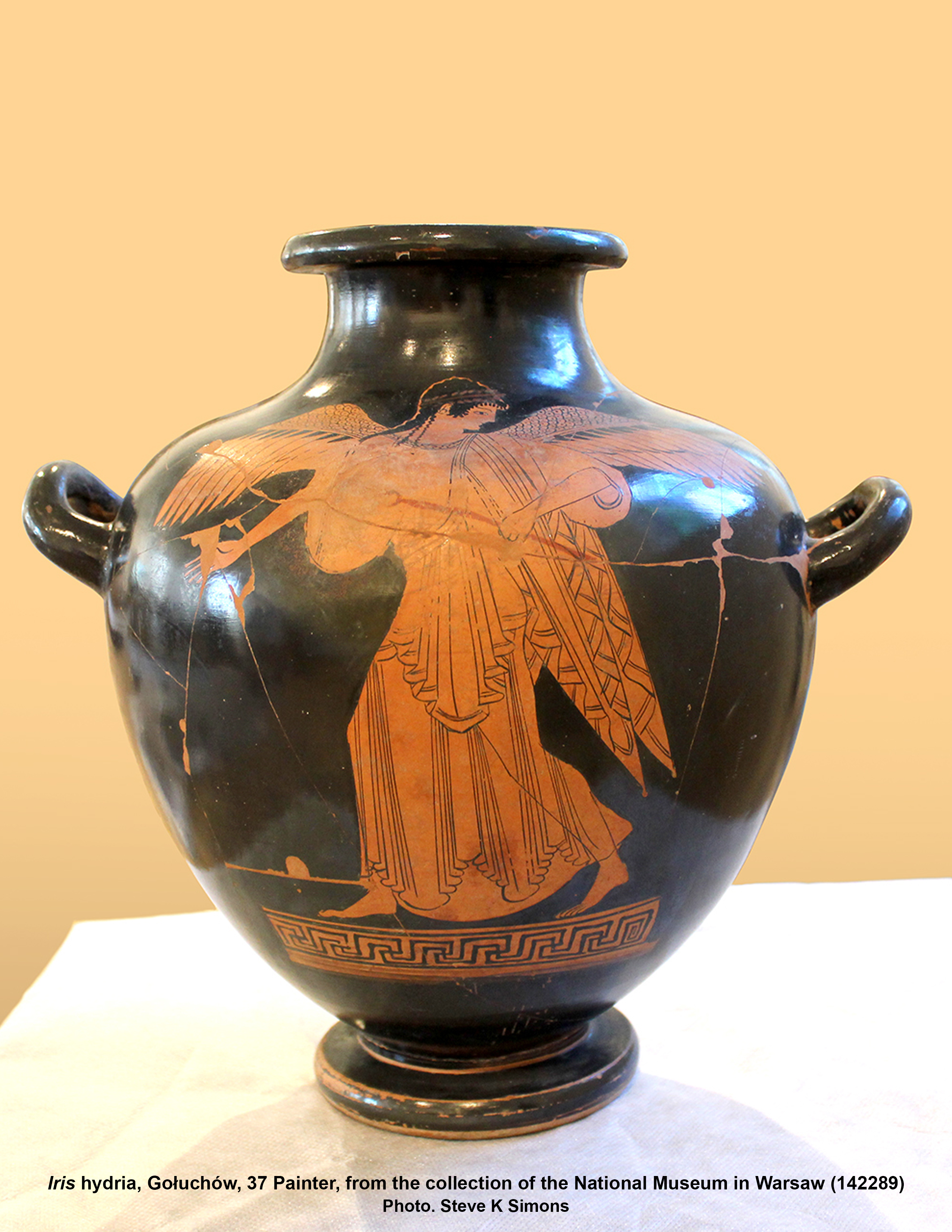 Iris is shown as if she has just landed, or is just about to take off – her knees are slightly bent, her wings up. Her dress has been done so delicately that we seem to see her legs beneath it. In her hand she carries her herald's staff – the sign that she is a messenger. Her wings have been positioned very cleverly so that they fit onto the shoulder of the vase. Her head is turned to one side – the artist is really showing off their skill! In the animation we hear rain and the beginning of a storm – perfect conditions for Iris. Is she big? Is she small? She is anything she wants, because she is Iris – Rainbow Goddess!
Find out more about Iris, the rainbow goddess, in this short documentary:
What message do you think Iris might be carrying?
What message would you send across the world?
Why do you think that messengers carry a special stick?
How does it make you feel when you see a rainbow?
If you'd like to read some stories with Iris in, this blog post by Liz Hale on the Antipodean Odyssey blog gives you some options.
If you'd like to read more about the making of the animation, visit the Panoply Vase Animation Project blog.
Perhaps you'd like to decorate Iris?
If you cut her out, you could even make a gif of her flying: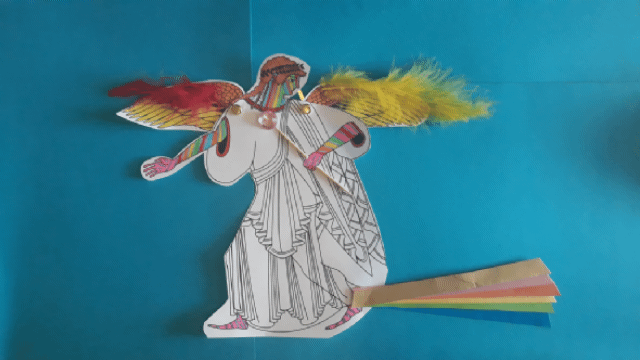 Here you can find two templates with Iris – create your own Rainbow Goddess!
We encourage you also to cut out your piece of rainbow and share with us on this email: strycharczyk@al.uw.edu.pl. We will publish a choice of works on our website.
May the hope be with you, always!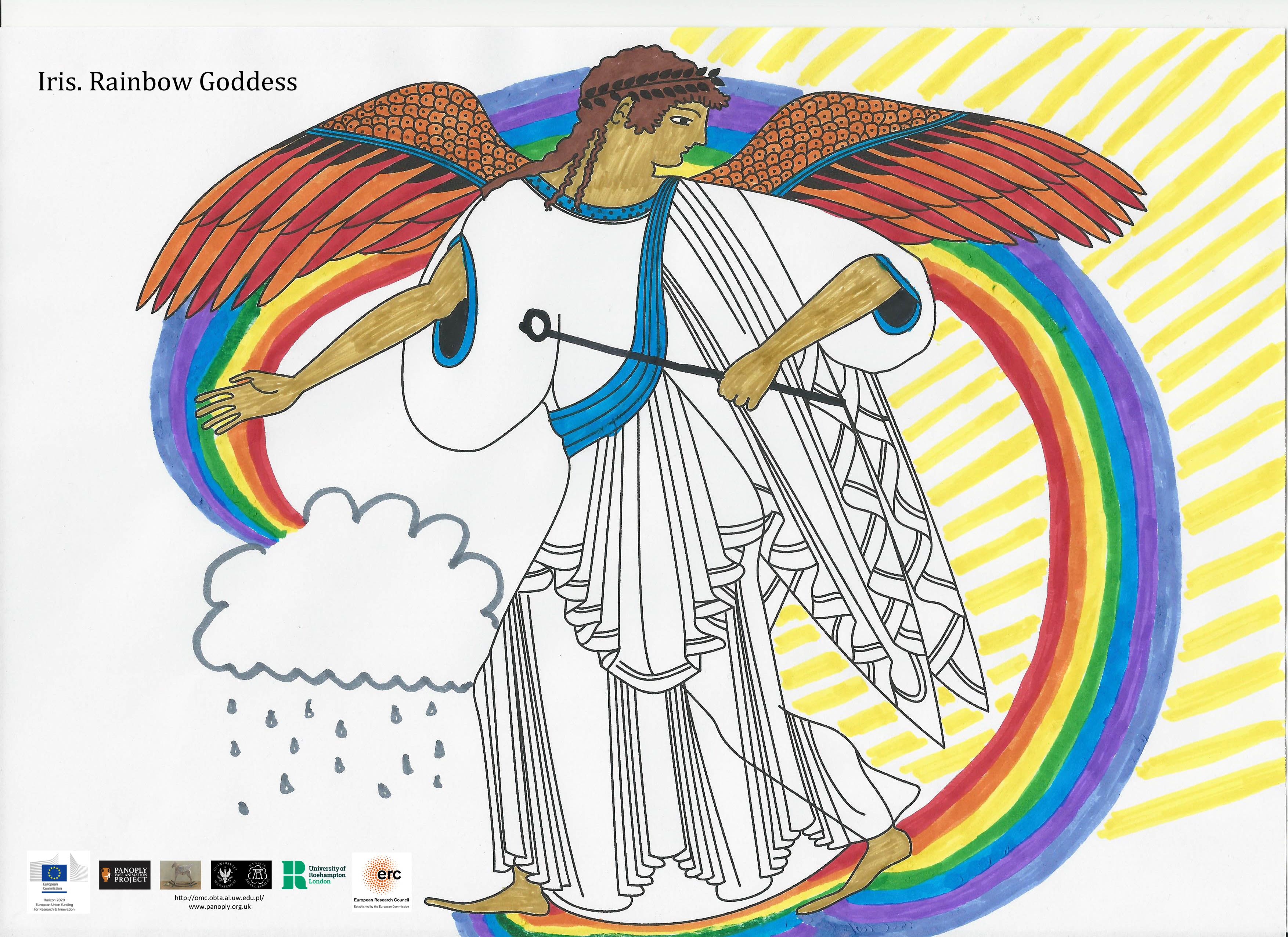 English text – Sonya Nevin; Polish version – Anna Mik, help of Katarzyna Marciniak; Italian version – Beatrice Palmieri; Belarusian translation: Hanna Paulouskaya, editing – Maria Pushkina. Translation into Ukrainian - Olha Kolesnyk.