Title of the work
Stories about Greek Demi-gods and Heroes [Opowiadania o półbogach i bohaterach greckich]
Country of the First Edition
Country/countries of popularity
Poland, Congress Poland, Austro-Hungarian Empire
Original Language
Polish
First Edition Date
1911
First Edition Details
J. Oksza [Aniela Orzechowska], Opowiadania o półbogach i bohaterach greckich, "Bibljoteczka młodzieży szkolnej" 137. Warszawa: Gebethner i Wolffa; Kraków: G. Gebethner i Spółka, 1911, 44 pp.
ISBN
Not applicable for editio princeps
Available Onllne
Available at Polona.pl (limited, for the users of the National Library only)
Genre
Anthology of myths*

Target Audience
Children (school children)
Cover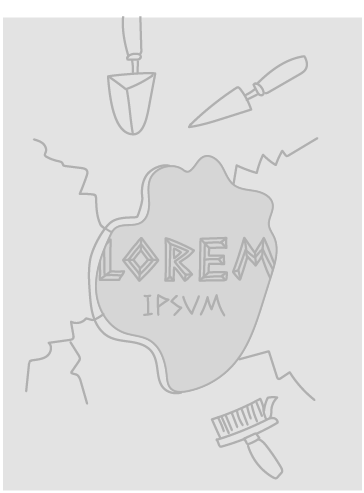 We are still trying to obtain permission for posting the original cover.
---
Author of the Entry:
Summary: Magdalena Glinicka, University of Warsaw, muktaa.phala@gmail.com
Analysis: Marta Pszczolińska, University of Warsaw, m.pszczolinska@al.uw.edu.pl
Peer-reviewer of the Entry:
Katarzyna Marciniak, University of Warsaw, kamar@al.uw.edu.pl
Elżbieta Olechowska, University of Warsaw, elzbieta.olechowska@gmail.com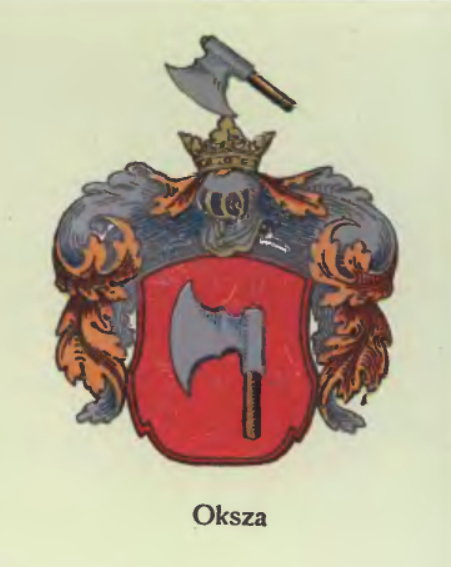 Oksza coat of arms. Zbigniew Leszczyc, Herby szlachty polskiej. T. 2, Poznań: Antoni Fiedler, 1908, 177 (accessed November 27, 2022).
Aniela Orzechowska [Jan Oksza, Oksza] , 19th cent. - 20th cent.
(Author)
A poet, writer and essayist. Author of press articles on Polish Romantic poets. Her pen-name was borrowed from her family Coat of Arms: Oksza (in a red field, a battle-axe, with blade turned to the right).
Bio prepared by Małgorzata Glinicka, University of Warsaw, muktaa.phala@gmail.com
---
Summary
Based on: Katarzyna Marciniak, Elżbieta Olechowska, Joanna Kłos, Michał Kucharski (eds.), Polish Literature for Children & Young Adults Inspired by Classical Antiquity: A Catalogue, Faculty of "Artes Liberales", Warsaw: University of Warsaw, 2013, 444 pp.
Presentation of five most popular and significant ancient myths featuring Prometheus, Perseus, Heracles (Hercules)*, Theseus, and Jason. The structure and language of each short story is easily comprehensible and not too sophisticated for the younger readers; still, the narrative includes all important aspects and key episodes, necessary to demonstrate a coherent image. Two essential themes are highlighted: supernatural interference and personal responsibility for one's conduct and action.
The story about Prometheus relates to Greek cosmogony and the origin of humanity. Perseus, the second character, is well-known for killing the lethal Gorgon named Medusa. After his death Perseus was placed among stars. The third story, presenting Heracles splendid deeds, summarizes the very intricate and tangled adventures of the hero. The description of Theseus emphasizes familiar motifs, such as: the meeting of Procrustes the Stretcher, the killing of the Minotaur, the help of Ariadne, the story of Phaedra, and the death of his son Hippolytus. Jason's and the Argonauts' quest for the Golden Fleece is the last chapter and features his life story, as well as the tale of Orpheus, the legendary musician, and Eurydice, the oak nymph.
---
* The author uses the Roman form in brackets in the title only. In the text, the hero is consistently called Herakles.
Analysis
The author selected five Greek myths and presented them to the young reader in a simple manner resembling a textbook rather than a mythical tale. There are no dialogues; this way, the readers cannot see the protagonists' perspective but rather the one of the narrator, i.e., the early 20th-century point of view of the ancient Greeks and their myths.
The book is divided into five "chronological" chapters: I. Prometheus, II. Perseus, III. Heracles (Hercules) with two subchapters, the 12 Labours of Heracles and Heracles' Death, IV. Theseus, and V. Jason's Expedition for the Golden Fleece which also includes the myth of Orpheus. This way, Heracles' story is placed in the very centre, which is also highlighted by the chapter's length and the inclusion of information introducing the hero in the previous and following chapters.
The author starts with the myth of Prometheus, an important character, seen by the ancient Greeks as the creator and benefactor of humanity. He is presented here as a universal hero symbolising "the aspirations of all great and noble men to obtain the light/enlightenment and to improve/perfect mankind"* (p. 3). Humans are, from the beginning, god-like, beautiful, strong and intelligent, with a spirit given by Athena. Still, the spark of divine fire and the education in various arts, crafts and skills offered to them by Prometheus make their development a potential threat to the supreme power – Zeus. Prometheus, the Titan benefactor suffering for his people's sake, reflects the concept/idea of Prometheism, popular in Polish political thought these days. The author decided to highlight Prometheus' special role as she glosses over the origins of the world and the fight between the generations of the gods in a few sentences only.
Starting from the second chapter, the heroic descendants of men are presented; all of them, like Prometheus before, seek glory by completing nearly impossible quests for the good of humanity. Perseus himself decides to slay Medusa because taking part in games and war expedition is not enough for him; Heracles, having accomplished his labours, prefers to go on adventures and dangerous expeditions if their purpose is noble; Theseus cleanses the way to Athens from robbers, then offers to slay the Minotaur and free his country from the humiliating tribute; Jason is pleased with his task as it is both exciting and beneficial: a possibility to experience danger and give his father's people the Golden Fleece which guarantees the prosperity of the land.
At first, the heroes of half-divine origin are presented. The author explains to the reader that courageous mortals were viewed as if they had gods for their parents. "It was said that Zeus, the Lord of the sky and the Earth, sometimes appears in human form, he is received unrecognised among mortals, takes royal daughters in marriage causing wrath and envy of his heavenly wife, the goddess Hera."** (p. 8). It is presented as populating Greek lands with brave heroes and not as a betrayal of the wife who had to bear Zeus' infidelities. The word "affair", "romance" or "adventure" could not appear in a children's book in 1911, even though it referred to distant, mythical tales. Zeus marries the chosen mortal women (with future demigods in mind), and the goddess is depicted as his heavenly wife. Probably the same moral issues also led the author to omit Zeus' seduction of Danae and to mention Amphitryon only as a lord at whose court Heracles was raised and not as Alcmene's lawful husband.
Heracles, the book's central character, is presented as a role model who gained his worth through hard work and against all obstacles. "The hero's entire life was one continuous struggle, superhuman hardships and terrible misfortunes, sent by the vengeful Hera; but it was amid adversity that the great works he accomplished earned him fame and immortality."*** (p. 13). His only vice and the reason for his misfortunes is his short temper and overwhelming rage that makes him unintentionally kill his old music master (p. 14). Since he has chosen Arete–Virtue at the crossroad, he lived accordingly: "he never sought affluence, comfort or pleasure, but looked for extraordinary adventures and difficult tasks to gain fame as a hero"**** (p. 16). The madness that cost him the lives of his children is shown here not as the result of his short temper, but of Hera's intentional action. She was afraid that he could take over Mycenae where her protégé, the dumb coward Eurystheus, was king. Having completed all the labours, Heracles "is heeled from the madness through accepting a long-term penance" (p. 24): his services to the queen Omphale (p. 24) are described not as a punishment for manslaughter, but as "a sentence of the gods" without any other explanation. As a role model, he is also excused from military action against Laomedon of Troy – the war in which Laomedon "dies" (he is not said to have been killed by Heracles) is presented as a just "punishment for infidelity" and not personal revenge (p. 25). Similarly, the war against Euboea happens " because of a previous injustice" (p. 26). Although he kills the servant who brought the fatal tunic, he seems excused as he is "maddened by pain" (p. 27).
What sparks attention is the author's attitude towards women. Besides Pandora, who is depicted as beautiful but with a soul "full of falseness and malice" (p. 6), other women are damsels in distress, grateful to their saviour (Andromeda "with tears of joy thanks the noble saviour", p. 11), Deianeira is saved from the water god's harassment (p. 25). Ariadne is "taken by the beauty" of Theseus (p. 31) and falls immediately in love, as the same happens with Phaedra; Medea at once "particularly liked the fine chivalrous Jason" (p. 39), helped him and Jason proposed (p. 41). Medea is described as very fond of Jason – she advises to kill and cut Absyrtus into pieces to delay the chase, however, it is the Argonauts who kill him; also, her way to eliminate Pelias and help the Argonauts enter the city is the evidence of her devotion to Jason as he "regained his patrimony" (p. 42). Danae, Alcmene, Aethra, and Eurydice are barely mentioned; Megara is called " wife" without the name, and Iole is "taken into slavery and sent away" (p. 26). A woman's goal is marriage; she should be focused on her husband's needs and serve him in everything, obedient to his orders. Her value depends on whose wife she becomes. It reflects the author's reality of the early 20th-century when "herstory" was not yet a known concept.
---
* … dążenia wszystkich ludzi wielkich i szlachetnych do zdobycia światła i udoskonalenia ludzkości.
** … opowiadano sobie, że Zeus, pan nieba i ziemi, przybiera od czasu do czasu postać ludzką, niepoznany gości wśród śmiertelników, pojmuje w małżeństwo królewskie córy, czem wzbudza gniew i zazdrość bogini Hery, swej niebiańskiej małżonki.
*** Całe życie bohatera było jednym pasmem walk, nieludzkich trudów i strasznych nieszczęść, zsyłanych przez mściwą Herę; lecz właśnie wśród przeciwności losu wielkiemi pracami, jakich dokonał, zasłużył sobie na sławę i nieśmiertelność.
**** … nigdy się nie ubiegał o dostatki, wygodę i przyjemności, ale szukał przygód nadzwyczajnych i trudnych zadań, by zdobyć sławę bohatera.
Further Reading
Lefkowitz, Mary R., "Women in Greek Myth", The American Scholar 54. 2 (1985): 207–219.
Walcot, Peter, "Greek Attitudes towards Women: The Mythological Evidence", Greece & Rome 31. 1 (1984): 37–47.